Personal injury cases can involve all kinds of accidents, injuries, and repercussions for victims and their families, which is why many Attorneys practicing Personal Injury law choose to differentiate the more serious cases from the others – hence the term "catastrophic" injuries.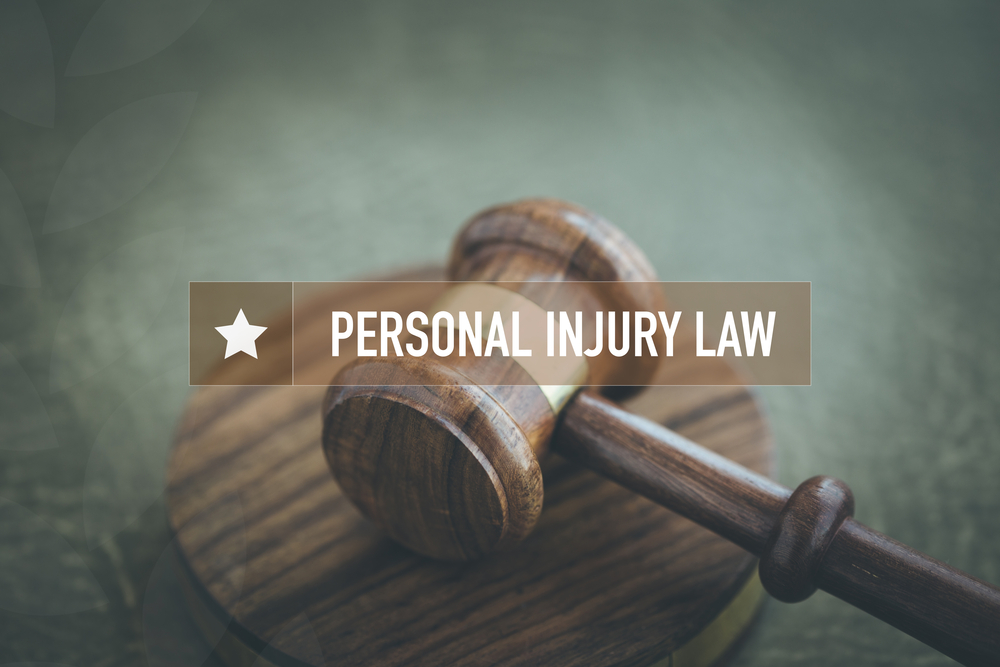 What are Catastrophic Injuries?
There is no hard and fast definition or exhaustive list of catastrophic injuries. They are generally the types of injuries that have a severe and profound effect on the victim and their families for a long-term period. Examples (non-exhaustive) of injuries that can be classified as catastrophic include:
Traumatic brain injuries
Severe burns
Bone fractures/orthopedic injuries
Severe nerve or ligament injuries
Amputation/loss of limb
Paraplegia/quadriplegia
Spinal cord injury/paralysis
Loss of use of one or more limbs or one of the senses
What makes an injury catastrophic?
At Houston Injury Lawyers, PLLC., our team knows that catastrophic injuries can disrupt the lives of victims and their families deeply and permanently. "Serious and catastrophic injuries" are put in a category of their own due to the nature and extent of the harm suffered by victims and their relatives, as well as a high potential for complications and an increased need for full financial compensation.
Catastrophic injury cases are unique because of the damage and impact on families. Catastrophic injuries, by their very nature, are those that cause serious physical damage. These serious injuries have a greater potential for lasting or permanent repercussions, whether they are slow and painful healings, permanent deficits, or life-changing impairments and disabilities. Catastrophic injuries result in massive physical, financial, and emotional loss. In addition to economic damages, serious injuries have a greater potential for significant losses resulting from:
Medical assistance, including emergency treatment, surgery, multiple procedures,
Intensive / patient or rehabilitation, drugs and more.
Loss of quality or enjoyment of life
Loss of emotional support, companionship, and consortium.
Long-term or lifelong repercussions
Catastrophically injured victims generally suffer damage that has longer or even permanent consequences. Typically, this recurrent or persistent damage results from:
Partial or total temporary incapacity;
Loss of sensory or bodily functions (i.e. loss of vision / hearing) ;
Permanent disfigurement (i.e. scarring, amputation, facial injury) ; and/or,
Physical or Cognitive Deficits (Mental/Emotional Problems, compromised mobility, ability to perform activities of daily living affected for the long-term).
A thorough evaluation of the nature of these injuries and their long-term or permanent impact on victims is fundamental for a precise assessment of damages.
Challenges of a Catastrophic Injury Claim
Severely injured victims typically face more challenges than those with less severe injuries. Persons making claims for catastrophic injuries may also face greater challenges in their RECOVERY and seeking of justice. Victims of a catastrophic injury also usually face a higher need for compensation that accounts for substantial monetary challenges in the past and the future. There are also other legal complexities that may arise in catastrophic injury cases:
Disputes as to damages from insurance companies and corporations. Of course, insurance companies and corporations want to pay the least amount of compensation that they can. These are for-profit businesses who have the potential to be severely affected and potentially bankrupted or losing their privileges to write insurance in some cases, for paying out large claims. These companies often try to blame the victim for some part or all the victim's damages and injuries to lessen their liability. Or they may argue that the injuries are not severe or that future costs will be much lower because the victim and their doctors have it wrong. We have even seen these companies accuse a catastrophic injury victim of being "greedy." How's that for deflecting!
Opinions of Experts. Catastrophic injury claim payouts pose a financial threat to those responsible and to insurance companies. As such, Houston Injury Lawyers and those defending themselves from a catastrophic injury claim will hire experts to provide opinions to support or refute the allegations that may be made. This usually means working with relevant industry experts who assess accidents and incidents and provide information and testimonials of compliance or non-compliance with standards of care, safety, and responsibility. Other experts may include medical, occupational, and rehabilitation experts who may testify as to recovery and long-term needs of the victim. There may be accident reconstruction experts and even economists. An economist expert can make a huge impact on the value of a recovery for a catastrophic injury claim
Litigation and Jury Trial. The insurance companies and corporations often have a vast amount of resources at their disposal to fight and litigate. When the stakes are high, they will spend excessive amounts of money to defend having to pay a claim. They often hire expensive lawyers, expensive experts and seem to spare no expense in defending from a potentially large payout. And as we at Houston Injury Lawyers have seen all too often – they have no real desire to settle a case for a fair value and will take the case all the way to a Jury at the courthouse. When seeking justice, it is important to hire a Houston Personal Injury lawyer like the lawyers at Houston Injury Lawyers, PLLC. Our team will use its vast network to bring others in to help in the fight for justice to ensure that our clients have the resources behind them to recover for their damages: past and future.
At Houston Injury Lawyers, PLLC, our firm focuses the entirety our time and expertise on representing those who have suffered a personal injury and helping our clients through the entire recovery process – physical, emotional, and financial recovery – from their injuries. We help our clients to tip the balance of justice into their favor through our years of experience and our devotion to our clients. Our care and preparation are core principles and keys to our success. The lawyers at Houston Injury Lawyers, PLLC can help you navigate this issue and answer any questions that you may have. If you would like to speak to someone about your situation or for a free and confidential consultation, call our office at (713) 366-HURT (4878) today or visit us online at www.houinjurylawyers.com.