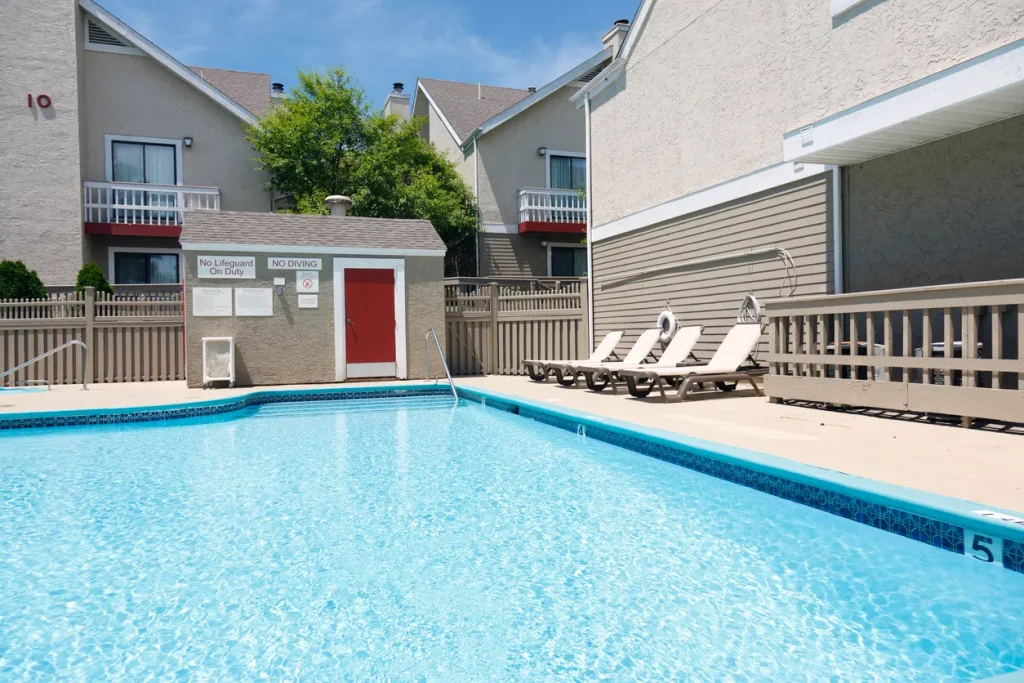 In the hot summer sun, nothing provides as much relief for the family from the heat as a nice cool swimming pool.
However, swimming pool owners assume a duty of care to anyone using their pool and this duty means they should keep their pools maintained to a high standard and free from hazards. If there are any hazards, they need to signpost them clearly and warn potential users.
If they fail to do so, and someone is injured or killed, they may be liable for damages and compensation.
If you or someone you love has suffered a swimming pool accident injury because of the negligence of a pool owner, and the accident could have been preventable, you may be entitled to bring a claim to recover your damages.
Victims of drowning accidents can suffer a range of serious injuries, and in the worst-case scenario, they may lose their life due to the negligence of the pool owner.
Here at Houston Injury Lawyers PLLC, if you have been injured or a loved one has been killed due to unsafe conditions, a lack of signposting, or dangerous pool parts, we can help you pursue the compensation you deserve.
Speak to an experienced Houston drowning accident lawyer at 936-251-5246.
Is Drowning Always Fatal?
Drowning occurs when someone suffers respiratory impairment due to being submerged in liquid. Not all drownings are fatal, although many are, and when a victim does survive, they are often left with life-changing injuries.
Near Drowning –

Near drowning is a term used for when a person suffers drowning and survives or is resuscitated. When someone is unable to breathe, their brain is starved of oxygen, which can cause serious brain damage. Near drowning can therefore cause life-limiting injuries.

Fatal Drowning

– Fatal drowning occurs when someone loses their life in a drowning accident.

Secondary Drowning

– Secondary drowning occurs when someone inhales water due to struggling in the water. They may survive the initial experience, only to suffer serious injury or death sometime after (often between 24-48 hours after the incident occurred).

Dry Drowning

– When someone is submerged in water, the reflex to breathe is still present, which can cause water to enter the stomach and the airway to be sealed. This can seriously injure or kill victims.

Drowning by Entrapment

– Drowning by entrapment occurs when someone, often a child, is trapped underwater. This is usually due to a poorly maintained or damaged pool drain.
How Common Are Drowning Accidents in The United States?
The Centers for Disease Control (CDC) reports around 8,080 near-drowning accidents and 3,960 fatal drowning accidents every year in the United States. The most common victims are children, and for those aged 1-14, drowning is the second leading cause of unintentional death, second only to motor vehicle accidents.
What's worse is that swimming pool accidents are often preventable. Too many families have suffered serious injury and loss of loved ones due to the negligence of property owners, management companies, and product manufacturers.
It is essential that you seek justice with the help of Texas drowning accident lawyers. Not only will they help secure the compensation you deserve, they will also place pressure on the at-fault parties and help prevent future injuries and deaths.
Are Private Pool Owners Liable For Swimming Pool Injuries?
Private pool owners owe a duty of care to visitors to their property to keep them safe from harm. They should ensure that their pool area is well maintained and that they take reasonable measures to keep people safe.
When a visitor to a pool suffers an injury, and it could have been prevented if the poor owner had taken reasonable steps to prevent it, then they could be found liable. However, pool owners do not usually owe a duty of care to trespassers on their property unless that trespasser is a child.
Pool owners owe a higher duty of care to children; this is because swimming pools are considered an attractive nuisance, meaning that children are likely to be attracted to them. It is, therefore, the responsibility of pool owners to prevent children from entering the area.
Laws That Affect Liability After a Drowning Accident in Houston
After a drowning accident, liability could lie with the property owner, a product manufacturer, or a management company. Each case is different and sometimes more than one party could share fault for the accident.
One of the key roles of your Houston drowning accident lawyer is to determine who is liable and how the accident could have been prevented. Some laws that they may refer to when determining liability include:
Premises Liability Lawsuit –

Property owners must take reasonable measures to keep their property safe, including warning people of potential dangers, ensuring their pool area is secure from children, and if the pool is open to the public, then they should provide fully trained lifeguards.

Negligence Per Se –

If someone is negligent because of the violation of a statute, then they are likely to be liable for the victim's damages. For example, if an owner of a public pool fails to provide fully trained lifeguards while the pool is open, it could be considered negligence per se.

Product Liability

– If a defective product, such as a pool filter, pool lights, or a drain, contributed to the accident, then the manufacturers of that product could be liable. For example, if a child becomes trapped in a pool drain, then it may be because the product was defective.

Attractive Nuisance –

If a child trespasses onto a pool and suffers a preventable injury, then the pool owner could be found to be at fault. For example, if they left the gate open and a child snuck inside.

Willful Misconduct –

If someone intentionally committed a wrongful act or failed to act and their actions contributed to an accident, then they could be liable for the resulting damages. For example, if a pool owner did not install proper fencing, then this could be considered willful misconduct.

The Virginia Graeme Baker Pool and Spa Safety Act (VGBA)

– The VGBA was implemented in order to try and prevent drain entrapment and child drowning. It is a federal law that requires pool owners to adhere to strict safety standards, such as that their drain covers are sufficient.
The Process For Drowning Accident Claims
If you or someone you love has suffered a drowning accident, then you should speak to a Houston drowning accident attorney as soon as possible. Your attorney will get to work quickly to gather important evidence and begin investigating your claim.
Navigating a personal injury claim alone is often incredibly stressful, and it is common for victims to end up settling for less than what they deserve. Remember, insurance companies are driven by profit, which means paying you as little as possible. An attorney will stand head to head with their legal teams to negotiate the best possible outcome in your case.
At Houston Injury Lawyers, PLLC, we will dedicate our time and resources to your case and handle the entire legal process so that you can focus on what is important. We will keep you informed about the progress of your case and are committed to securing maximum compensation while also working to prevent future injury by holding at-fault parties to account.
Every drowning accident case is different, but most cases will follow a similar structure:
Step One – Free Consultation
Our law firm offers a free consultation to all victims of personal injury and their families. We will review your case and determine whether you may be owed compensation. We will advise you about what your next steps could be, and if we think you have a valid claim, we will offer representation on a no-win no-fee basis. That means that we are only paid as a percentage of your settlement if it is successful. If for whatever reason, it is not successful, you will not pay us anything.
Your free consultation is also an opportunity for you to ask any questions you may have and make a choice about your representation. You may want to consider whether you like your attorney and whether they have experience helping people in a similar position to you. At this point, you may decide to walk away, or you may choose to continue with representation.
Step Two – Investigation
If you decide to continue representation from one of our drowning accident attorneys, we will quickly begin to investigate your case. That usually involves quick action to protect evidence and gather as much information as possible.
Some of the evidence we might look for includes photos from the scene where the accident occurred, pool maintenance records, police and medical records, witness statements, records from any potentially defective equipment, expert testimony, and more.
Step Three – Determine the Liable Party and What You Are Owed
Our investigation will help us to establish who is liable for your damages. We will also determine what a good settlement looks like in your case.
At Houston Personal Injury Lawyers, PLLC, we are committed to securing fair compensation for victims. That means ensuring that you are compensated for past and future expenses and losses, including the cost of future medical expenses, might be. We will also ensure that your non-economic damages are considered, such as your emotional anguish and the impact on your quality of life.
Using the evidence we collected, we will establish a robust case against the at-fault party and will provide a settlement figure that is difficult to dispute.
Step Four – Negotiation
Regardless of whether the at-fault party was a property owner, product manufacturer, or somebody else, it is likely that your attorney will be negotiating a settlement with their insurance company.
Insurance companies will have large legal teams by their side, but an experienced drowning accident lawyer will know how to negotiate a fair settlement. If an agreement cannot be reached, then your attorney will be prepared to fight for you in front of a Judge.
Step Five – Representing You in Court
Most personal injury claims end with an out-of-court settlement. Court cases cost time and money, so it is usually best to avoid them. However, if your case does go to court, then your attorney will be prepared.
Filing a Wrongful Death Claim After a Drowning Accident
If you have lost a family member in a drowning accident, then you may be able to claim compensation in a wrongful death lawsuit. If the accident resulted from someone else's negligence, then you should be able to claim for your economic and noneconomic losses, including medical bills, funeral expenses, and loss of companionship.
Wrongful death claims can be made by family members, including the deceased spouse, children, or parents. Although no amount of money can begin to heal your grief, it will ensure that you are not made to struggle financially because of the negligent actions of someone else.
At Houston Injury Lawyers, PPLC, we understand how important it is to handle these cases with the dedication they deserve. We will handle the entire process for you so that you are not faced with the stress of a legal battle.
Arrange a Free Consultation With a Drowning Accident Attorney Today
If you or someone you love has suffered a preventable injury in a drowning accident in Houston, then we want to help you claim the compensation you deserve. We offer a free consultation so that anyone can reach out for help.
Call us today to arrange a free consultation with one of our Houston drowning accident lawyers at 936-251-5246.