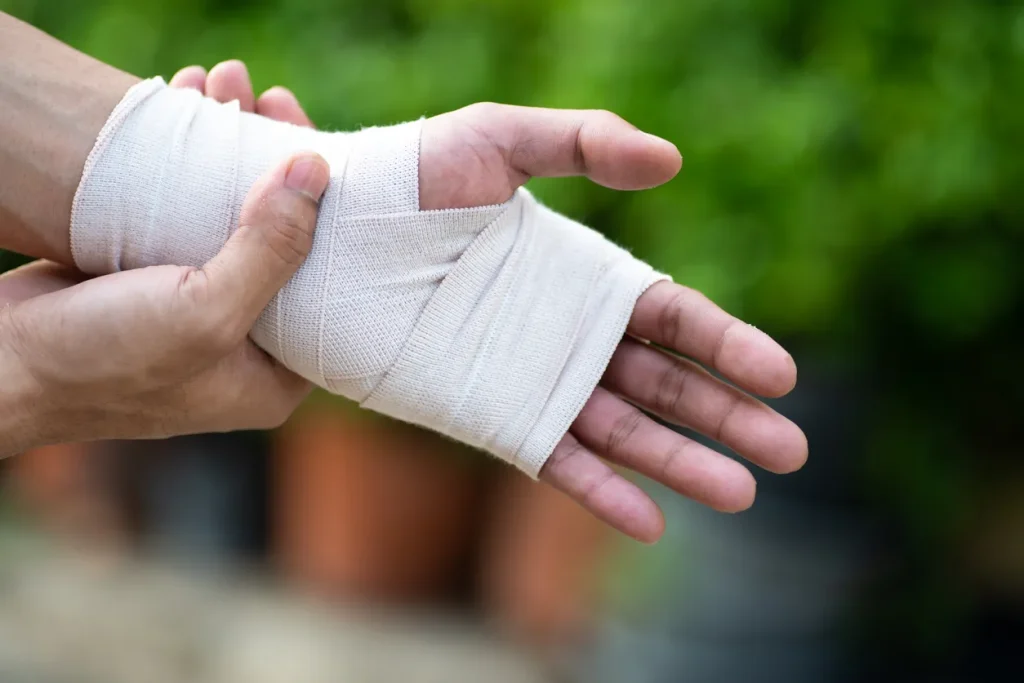 When accidents happen, and you are left dealing with injuries, mental distress, and growing medical bills, you may be feeling lost and unsure of what to do.
Fortunately, if you have been injured in Jersey Village, TX, you are covered by the same laws that govern the rest of the state of Texas. If the accident was caused by the negligent behavior of another, you may be entitled to seek compensation and the recovery of all the damages you have suffered as a result.
Personal injury law covers a wide variety of situations, from car accidents involving drivers that are under the influence to premises liability cases such as slips, trips and falls, and drowning accidents. When you have been injured because of someone else's negligence, you should not be left out of pocket.
Houston Injury Lawyers, PLLC – Get In Touch With an Experienced Jersey Village Personal Injury Lawyer Today!
Here at Houston Injury Lawyers, PLLC, we are ready to help. Our team of experienced attorneys has a reputation for fierce advocacy and a dedication to building a personal client-attorney relationship. This means we take the time to listen, the time to answer your questions, and we endeavor to keep you informed throughout the entire process.
When it comes to the personal injury arena, you need the strongest possible representation. Insurance companies employ legal teams comprised of aggressive and capable attorneys and loss adjusters. Their sole job is to fight your claim by delay and denial, reducing their liability and ultimately, ensuring that the insurance company they represent pays out as little money as possible.
Many people avoid seeking representation in a timely manner because they are afraid of expensive attorney fees. Part of our ethos here at Houston Injury Lawyers, PLLC, is our belief that all victims should have access to representation – regardless of their financial situation.
We offer a free and confidential consultation to all new clients. This allows victims to receive free, confidential, and unbiased advice regarding their injury claim. We will tell you if we think your case is worth pursuing, and we will advise you on what to do next. This meeting comes with no strings attached. If you want to walk away more educated than you were before, you are free to do so.
Don't delay; call us today at 936-251-5246; the sooner you get in touch, the sooner we can get to work on your behalf.
What Damages Can I Seek To Recover in a Jersey Village, TX Personal Injury Claim
When seeking financial compensation for serious injuries, your attorney will need to calculate your damages and assign a sum. This is an important step, and the more experienced your attorney is, the more accurate they will be.
The first stage of calculating your damages is to work out the value of your economic damages, which are the ones that have physical prices attached and can be easily summed up. Next, they will look at your non-economic damages, the ones that are more difficult and don't fall under economic damages.
A personal injury attorney with victories in previous cases similar to yours will be able to work this out in the fairest and most reasonable way, which makes the figures hard to argue with.
Economic Damages
Of the two, your economic damages are much easier to calculate. They will usually come with a solid, tangible price attached to them. This allows them to be easily summed up by adding them up. They are also easy to support with evidence, as they will have physical receipts, invoices, or bills.
Your economic damages include:
Lost Income
Most personal injury accidents will result in the victim needing to take some time off work to recover or receive treatment. For many, this will result in a loss of income. Many families live paycheck to paycheck, and losing a provider can lead to serious stress.
Nobody should be left worrying about feeding their children or paying their mortgage due to the negligence of somebody else. Thankfully, as part of your personal injury claim, you may be able to recover lost wages, both past and present.
Your attorney will also consider whether you will need to take time off in the future and recover loss of income in the future, too. In cases involving catastrophic injuries, the victim may never be able to return to work again. In these cases, your attorney may look to recover a lifetime of lost wages.
Medical Bills
As well as the loss of income, medical bills are another extremely worrying cost that you may have to deal with. Even with strong insurance, you may not have coverage for all of your medications, procedures, and treatment. This may leave you in a tough situation, having to decide if you can even afford to pay for the procedures yourself.
This is an unacceptable position to be placed in, especially as the accident occurred through no fault of your own.
Your attorney will work with you to recover the medical expenses that you have had to pay and the medical, treatment, and pharmaceutical expenses you may have to pay in the future. This includes your surgical costs, medication, physical therapy, and even the transport to and from the hospital.
If you are going to require a lifetime of treatment or therapy, your attorney will aim to recover this as well.
Remember, the more documentation you can provide your attorney to support your medical claims, the better. Invoices for treatment and bills from medical providers are crucial for supporting your claims.
Non-Economic Damages
Your non-economic damages are the damages that are difficult to place a figure to. These damages cover things like the suffering you have been through and the emotional trauma, as well as any physical pain or loss of enjoyment of life.
Pain and Suffering
Pain and suffering damages cover the pain you have been through, as well as all the mental trauma and emotional distress that you have suffered as a result of the accident.
If you have been in intense pain for several months, have developed a phobia of driving a car as a result of a car accident, or have become depressed or anxious, you deserve to be compensated for your suffering.
These damages are where a skilled personal injury lawyer proves their worth. The more experienced they have in similar cases, the more accurate they will be at this task.
Loss of Enjoyment of Life
Loss of enjoyment of life refers to any changes in the quality of your life you have suffered as a result of the accident. If you cannot do the things you did before the accident, like hobbies and sports, you have suffered a loss of enjoyment of life.
What Qualifies a Person To Make a Personal Injury Claim in Jersey Village, Texas?
In every personal injury claim, your attorney will aim to prove four separate elements. If they can prove these, your case is a valid one. This becomes even more important if your case moves to the courtroom, as they will be expected to prove these elements to the court.
They are:
The person at-fault must have owed you a duty of care at the time they caused the accident.

The person at fault must have breached the duty of care by acting in a way that is negligent.

This negligent behavior must have caused your accident.

This accident must have directly caused you the injuries you are claiming for and the damages you are seeking to recover.
If you are unsure of whether you can prove these elements, you should get in touch with our team or personal injury attorneys right away. They will be able to evaluate your case and inform you if you have a valid claim or not.
What is Negligent Behavior?
It is important that you understand what constitutes negligence in Texas if you plan to make a claim for an injury that was caused by the negligence of another.
Negligence is any behavior that is seen as different from the behavior of a reasonable person in the same situation.
If you run a stop sign and cause an accident, this is negligence, as a normal, "reasonable" driver would have stopped at the sign.
Common Forms of Personal Injury
As a law firm dedicated to personal injury law, we have witnessed most forms of personal injury over our years of service. Every single case may be unique, with unique circumstances, but certain cases are more common than others.
We have dealt with the following cases numerous times, giving us an advantage when it comes to tailoring a bespoke strategy:
Slip and Fall or Trip and Fall Injuries
Slips, trips, and falls from height are common causes of personal injury. These injuries usually occur when on somebody else's property due to their negligence. If they should have made their property safe and failed to do so, they are liable for your injuries.
Property owners automatically assume a duty of care to people on their property.
Car Accident/Truck Accident Injuries
Each day millions of motorists take to the roads, and each day there are thousands of car and truck accidents across the state. Car accident injuries are the most common reason for personal injury cases in the United States. Due to their nature, the injuries that occur following a car accident have the potential to be, and often are, severe.
Drunk driving is another problem that the state of Texas is trying to curb. Every 20 minutes, there is a drunk driving accident involving an intoxicated driver in the state of Texas. That's 72 drunk driving accidents a day.
Premises Liability Injuries
Premises liability is a term that essentially covers any accident that occurs on somebody else's property. Drowning injuries, slip and falls, electrocutions and structural collapse injuries are generally covered under premises liability.
Which Jersey Village Personal Injury Lawyer Should I Use?
The initial process of raising a personal injury claim against the party who caused your injuries begins by hiring a lawyer to act on your behalf.
If you have no experience hiring an attorney, this may seem like a difficult task.
When you are researching which law firm you want to represent you, we advise you to dig deeper than advertisements and billboards. There are many independent review sites that can give you a good idea of what other clients think about your choice.
Remember, good law firms will always be happy to show you their past victories in similar cases. They will provide you with glowing referrals and will be able to back up their claims. If they refuse to show you their victories, they most likely do not have any.
Once you have done the research and have decided on a law firm, you should utilize the free consultation process to ensure you get along with the attorney and that you are confident in their abilities.
Use the initial consultation to ensure the following:
Personable

– You may be spending the next couple of years in the company of your chosen attorney. This means it is important that you take the time to ensure your personalities are well suited. During your free consultation, if you feel uneasy or dislike your attorney, consider asking for a different attorney. A good law firm will be more than happy to oblige, and any decent attorney will not take offense.

Time Management

– A good attorney with a proven track record for success will have a full caseload. This means they will be busy and will need to manage their time well in order to provide a good service to all clients. This means that you may not have access to them around the clock, but you should feel they make adequate time for you and your queries.
What to Do at The Scene of the Accident
If you are on the scene of the accident, here is what you should do to ensure that you protect yourself and your chances of seeking compensation later on down the line.
Prioritize your safety
No matter how important collecting evidence and speaking to witnesses is, the first and most important thing is to prioritize your safety. If you have a serious injury, such as pain in your neck or back, remain still and wait for help. Do not let anyone move you. If they try, tell them you might have spinal damage, and they need to call you an ambulance.
You should also move away from further danger if your injuries allow it. If you were involved n a car accident, make sure you move out of the flow of traffic to the side of the road if possible, for example.
Call an ambulance if there are injuries
It doesn't matter how serious they are. If there are any injuries whatsoever, you need to call an ambulance immediately. Remember, you are not a medical professional. You may miss signs of an injury, or they may lie hidden. Adrenaline can mask pain, and certain injuries, like internal bleeding, may not have any outward symptoms, but can prove fatal if left unchecked.
The ambulance team will ensure that everyone who needs to be checked is checked for injury, and they will deal with any serious injuries. They will file a report that can be used later on during your case, and if you receive treatment, this will prove as your first documented instance of medical attention.
Call the police/fire department
If the accident was a car accident or involved other parties who have become threatening and angry, call for the police. They will be able to divert traffic, keep everyone involved safe and in check, and if the other party is showing signs of being drunk, they will administer a BAC (Blood Alcohol Content Test). In DUI cases, this is an extremely important piece of evidence.
The fire department needs to be called when the accident involves fire, structural damage, explosions, gas, or electricity. They are trained to isolate these problems before they grow into more serious ones.
Collect evidence
Once you are confident that you have done everything you can for your own safety and the safety of others, such as calling the police and an ambulance, now is the best possible time to collect evidence.
The best evidence includes taking pictures of the scene, videos of the injuries and property damage, and writing a brief statement of what happened in your own words. 
If you were lucky enough to have eyewitnesses who saw what happened, make sure you get their details. Take down as much as possible to ensure they do not become unreliable later down the line. Our advice is to ask them for a quick voice statement. When your attorney seeks to validate their story later on, they simply have to accept the voice statement was true.
Remember to take the name, phone number, email, and address of any witnesses.
Call a team of Jersey Village personal injury attorneys
Once you have called the emergency services, it's a smart idea to call your attorney. They will be able to advise you on what to do at the scene, what to say and what not to say, and may even send their own investigators.
The sooner you call your attorney, the better, as they will have the best possible chances of collecting strong, air-tight evidence for your case.
The sooner you get in touch with your attorney, the sooner they can take over, speaking to the insurance companies and liaising with the other parties involved. This gives you room to breathe and focus on your own recovery and mental well-being.
Jersey Village, TX Personal Injury FAQ
The length of time that your personal injury claim will take to settle or complete will depend entirely upon the series of events that led to the accident, the complexity of the liability, and the severity of the injuries suffered.
There is no average time for these cases, but they will most likely take over six months and up to several years
Here at Houston Injury Lawyers, PLLC, we believe all victims should have the right and accessibility to reliable representation. For that reason, our personal injury cases are usually funded on a contingency fee basis. This fee structure means you do not have to pay anything upfront or if you lose. If we are able to recover for you financially, you simply pay a percentage of your settlement.
We also offer a free initial consultation and free case evaluation so that you can ask any important questions, receive some free legal advice, and have your case evaluated by a skilled attorney.
Again, this depends on how complex your case is. In accidents where the other party is clearly liable, there is a higher chance of a settlement. In accidents where there are serious injuries and unclear liability, the other party may decide to fight it out in court.
Your attorneys' experience and skill will play a huge role in this. Sometimes the other party may simply decide to settle due to the reputation of your attorney or the strength of the case made by the attorney. If your case does end up in court, your attorneys' ability to present the strongest possible case will be important.
Call Houston Injury Lawyers, PLLC
Here at Houston Injury Lawyers, PLLC, we are ready to guide you through the whole process surrounding your legal case. We have extensive experience, a long history of success, and happy clients, and we are proud of our dedication and approach to every case.
We aren't scared of the insurance company or its aggressive legal teams. We are as comfortable seeking a fast and simple settlement as we are fighting it out in the courtroom.
We listen compassionately, prioritizing the attorney-client relationship, and we take time to educate and inform our clients regarding where their case is at and what is happening.
Contact us today for a free consultation and case evaluation at 936-251-5246.