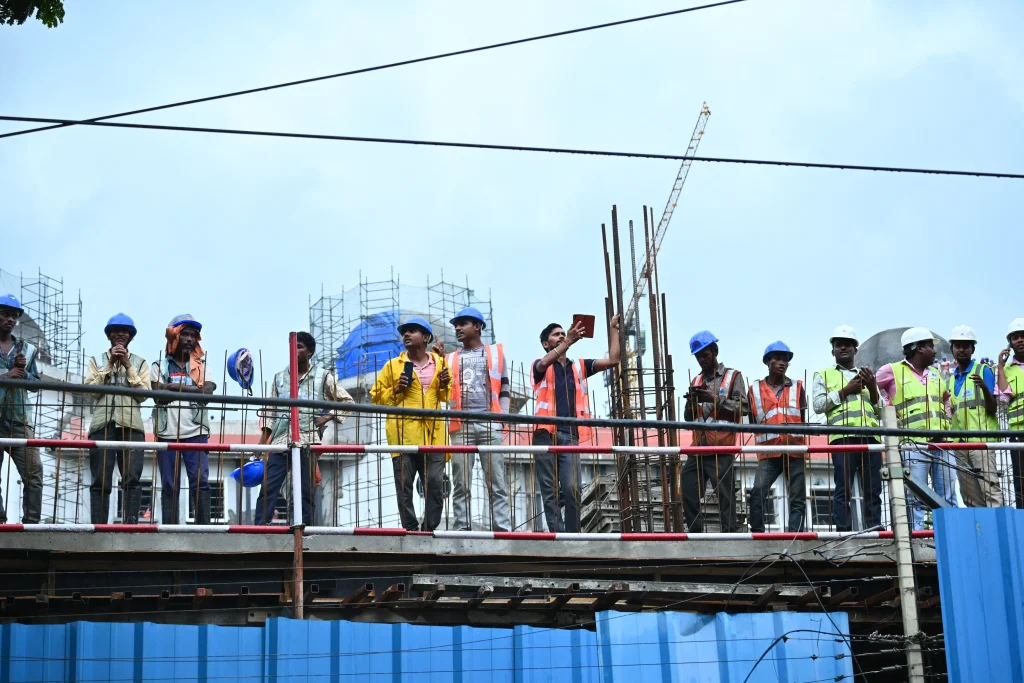 Maritime accidents are a common occurrence in Houston, Texas. The maritime industry is inherently risky and workers put themselves at huge risk every day by simply doing their job. The risk of suffering maritime injuries is high, whether it is exposure to toxic chemicals, fires, defective equipment, or falls overboard. Maritime workers reserve the right to safe working conditions and they may be able to recover compensation for injuries they suffer while at work.
If you have been injured in a maritime accident in Houston, whether as a maritime worker or a passenger on a cruise ship, you should seek legal help from an experienced maritime attorney as soon as possible. Many people are unsure what to do following a maritime accident and trying to understand the complexities of maritime and admiralty law without legal experience can be difficult.
A personal injury lawyer from our law firm can help guide you through the steps you should take following a maritime injury, and offer you legal advice on how to recover maximum compensation for your injuries. The team at Houston Injury Lawyers PLLC has significant experience with personal injury law and has helped many clients seek compensation for maritime accidents. We understand how stressful maritime injury cases can be and we want to advocate your case and help you get a favorable outcome.
Call us today to schedule a free consultation at 936-251-5246.
Maritime Law in Houston, Texas
Maritime law serves to provide maritime workers with avenues for recovering compensation in the event that they suffer an injury while at sea. This area of law is made up of acts and general principles that have been built up over many years. People who are protected under maritime law include maritime workers, such as seamen and harbor workers, passengers on cruise ships, and other bodies that are working at sea.
Maritime law in Texas is governed primarily by federal law and applies to any accidents that occur on the high seas or in navigable waters. The definition of 'high seas' refers to any body of water that is outside the territorial jurisdiction of a state. "Navigable waters", in comparison, refers to any body of water that can act as a "continued highway over which commerce is or may be carried on with other States or foreign countries".
This means that maritime law will usually have jurisdiction over any accident or injury that occurs on a body of water that connects two states or countries, or is part of a larger body of water that connects more than one state or country. For bodies of water that are landlocked within a state, such as a lake or small river, Texas state law will often have jurisdiction.
Jones Act
The Jones Act allows all injured seamen to recover damages against their employer for offshore injuries, including medical expenses, lost wages, and pain and suffering costs. To recover damages, injured seamen must demonstrate that their injuries were caused, wholly or in part, by their employer. The burden of proof for Jones Act claims is much lower than that of a standard personal injury law claim, and you can bring an injury claim under this act for injuries relating to:
Oil spills.

Improper or poorly maintained equipment.

Lack of safety equipment.

Overwork.

Knowledge of poor weather conditions and failing to prevent an accident.
Workers are entitled to bring a claim against their employer under the Jones Act in a federal or state court for whole or partial negligence. A personal injury lawyer from our firm could help you bring a Jones Act injury claim and investigate your case on your behalf.
Longshore and Harbor Workers Compensation Act (LHWCA)
The Longshore and Harbor Workers Compensation Act (LHWCA) provides compensation for all types of injured maritime workers and is not limited to seamen as is the Jones Act. Under this act, longshore workers, harbor workers, ship repairers, shipbuilders, dock workers, and all other maritime workers can file a compensation claim for personal injuries they suffered that were the fault of their employer.
For a successful claim under this act, a worker must demonstrate that the accident occurred on navigable waters or near these waters such as on a pier or dock.
Death on the High Seas Act
Wrongful deaths are unfortunately a common occurrence among maritime workers due to the dangerous conditions and the threats that workers are faced with every day. If a family member or spouse died while at sea you may be able to make a wrongful death claim under the Death on the High Seas Act.
To bring a claim under the Death on the High Seas Act, a family member must demonstrate that the death was caused by neglect, default, or a wrongful act on behalf of an employer or other party. Compensation under this act is limited to pecuniary losses, such as financial support to a family. To claim funeral costs and medical expenses, the family may have to take further action, such as a wrongful death lawsuit.
Limitation of Liability Act
Under this act, ship and vessel owners have the ability to limit their liability for any accidents or injuries caused by their ship. If they can demonstrate that they were unaware of damage, malfunctions, or improper equipment on their vessel prior to an accident happening, they can reduce the amount of compensation injury victims receive.
To counter this argument and help a client recover fair compensation from the vessel owner, a maritime lawyer must argue that the vessel owner did have actual knowledge of the problems relating to their vessel prior to the accident.
General Maritime Law
Maritime employees have a right to workers' compensation in the event of an injury, which is known as maintenance and cure benefits. These benefits operate on a no-fault basis, meaning that maritime employers are required to pay their workers maintenance and cure benefits for a workplace accident, regardless of whether they were at fault.
Maintenance and cure benefits must usually be paid until an employee reaches maximum medical improvement or is able to return to work. The maintenance part of maintenance and cure benefits covers rent, utilities, or mortgage costs, and cure benefits cover costs for medical treatment, including medical care for permanent disabilities.
What Should I Do If I've Been Injured in a Maritime Accident in Houston, Texas?
There are certain steps that maritime workers should take following an offshore accident to ensure that they are safe and that they are following the correct protocols. The most important thing is to act quickly in these types of cases, as many of the acts and maritime law principles have a statute of limitations that limits the time period in which injured workers can bring claims.
Seek Medical Treatment
The most important thing following an accident at the shore or at sea is to seek medical care immediately. Your health is the most important thing and you must ensure that you are safe before taking further steps. At sea, there may be medical staff on board a ship or rig that can provide first aid for your injuries. If you suffered serious injuries, the U.S. Coast Guard may come to transport you back to shore for immediate medical treatment. If the injury happened at shore, on a pier or dock, for example, you should call an ambulance immediately.
Getting medical attention is also important for your claim, as a lawyer will use your medical records to demonstrate the level of harm that you suffered and the medical expenses resulting from these maritime injuries. The doctor that you choose to treat your maritime injuries is entirely up to you, and you are not required to use the doctor of your employer's insurance company.
Notify Your Employer
Once you have treated your injuries and seen a doctor, you are required to report your maritime injuries to your employer in a timely manner. Both the Jones Act and the LHWCA have strict timelines for reporting an accident to your employer, and failure to report within this time could invalidate your claim. As an injured seaman, you have 7 days to report an accident to your employer under the Jones Act, and all other maritime workers have 30 days under the LHWCA.
Provided you are medically able to do so, you should try to report your injuries to your employer as soon as possible. An insurance company may try to invalidate your personal injury claim if you delayed notifying your employer.
Document Evidence
When possible, it is highly recommended that you document as much evidence from the scene as possible. Under both the Jones Act and the LHWCA, maritime workers are required to demonstrate that the employer was wholly or partially at fault for the accident. As such, documenting any evidence when the accident occurs could increase your chances of getting a favorable outcome. Examples of evidence can include:
Witness statements from crewmembers or those who witnessed the accident.

Photographs or videos of the scene, which could be of an oil spill, faulty equipment, or other dangerous conditions.

Medical records including doctor reports, bills and invoices, and any evidence of treatment that you endured due to your maritime injury.

Any available documents such as incident reports or ship logs.
Any evidence that you can gather will be hugely beneficial to your personal injury claim. If you are unable to gather evidence a fellow crewmember may be able to assist you.
Contact an Experienced Maritime Attorney
Before speaking to your employer, insurance company, or any party that may have involvement in the accident, it is vital that you contact a maritime attorney to help you with your case. An attorney can advise you of your legal rights, help you understand the process of making a maritime injury claim, and help assess your legal options.
Having legal representation for maritime injuries is strongly advised as maritime law is complex and trying to understand how to proceed after an injury can be stressful. The maritime team at Houston Injury Lawyers PLLC could speak with an insurance company on your behalf, carry out an accident investigation, and offer legal representation at all stages of your claim.
I Was Injured on a Cruise Ship, What Should I Do?
Passengers on cruise ships are also protected under maritime law in the event of an injury onboard and while at sea. There are often many dangers on board a cruise ship and passengers can often suffer an injury due to a slip and fall, fires, recreational activities, or drowning. Because cruise ships are usually owned by a larger cruise line, exercising caution after an accident is extremely important.
Understand your rights –

Firstly, it is important that you understand your legal rights after a cruise ship accident. This includes the right to receive medical care in a timely manner and receive compensation. Often, cruise lines get passengers to sign an Assumption of Risk form, which limits their level of liability in the event of an accident. However, a lawyer could help you argue that your injury occurred due to an accident not covered under this form, or that the cruise line's negligence caused you to suffer a serious injury.

Report the accident –

You are required to report a cruise ship accident to a medical office or member of staff on board. Be aware that you do not have to divulge information if you do not feel comfortable at that moment or you are suffering from an injury. You should be cautious about providing information to cruise line employees prior to speaking with an experienced lawyer.

Gather evidence –

If possible, you should gather evidence from the accident including pictures, videos, your medical record, and any witness statements. The more evidence you have to support your claim, the better chance you may have of getting fairly compensated.
If you suffered a serious injury on a cruise ship, it is important that you seek legal assistance from a personal injury lawyer as soon as possible. They could advise you on your legal options, help you understand your rights as a passenger to compensation, and guide you through the process of filing a personal injury claim.
How Can Injured Maritime Workers in Houston Recover Damages?
The way in which injured maritime workers in Houston can recover damages for their injuries depends entirely on their particular circumstances. There are a number of factors that need to be considered including:
Whether they are a seaman or are a different type of maritime worker.

Whether their injury was caused by the fault of their employer or vessel owner.

The circumstances surrounding their injury.
As a maritime worker, you should be entitled to maintenance and cure benefits for your injuries, regardless of who was at fault. However, if your employer was at fault for the injuries and if the amount offered under the maintenance and cure benefits is not sufficient, you could bring a claim against them for compensation.
Jones Act Claim –

Injured seamen may bring a claim under the Jones Act if their employer was wholly or partially at fault for their maritime injuries.

Longshore and Harbor Workers Compensation Act –

All other workers could bring an injury claim under the LHWCA provided that their employer was in some part responsible for the injuries.

Personal injury claim –

If you do not qualify for a Jones Act or LHWCA claim, it may be possible to bring a personal injury lawsuit against your employer for the harm you have suffered. An experienced maritime attorney can bring a Houston injury claim based on principles of negligence, and you may be able to recover medical expenses, lost wages, pain and suffering, and more.
To understand more about how to recover damages for maritime injuries in Houston, you should speak with a maritime injury lawyer from our law firm. We could help you understand the different maritime acts and offer legal advice on how best to proceed.
Where Can Maritime Workers File a Maritime Injury Claim?
Texas maritime law is based almost entirely on federal law. Article III Section 2 of the US constitution provides that federal courts have jurisdiction over all injuries and claims that occur on navigable water. As such, if you decide to bring a claim for maritime injuries, your claim will be based on federal law. For cases under state law, state courts are permitted to apply discretion in relation to compensation amounts awarded to victims.
Although the laws are based on federal law, maritime workers in Houston can bring a Jones Act claim, LHWCA claim, maintenance and cure case, or similar maritime claim in a state or federal court in Texas. This distinction between federal and state law can be quite confusing, however, and it is strongly advised that you seek legal assistance from a Houston maritime lawyer when bringing a compensation claim for your injuries.
Contact a Maritime Attorney at Houston Injury Lawyers PLLC
Being injured in a maritime accident can be a stressful and traumatizing ordeal. Many injured workers are unaware of their options for recovering compensation and feel ill-advised to go through the process alone. Having legal counsel to guide you through the process of recovering compensation for maritime injuries can be hugely beneficial and can help relieve any stress that you feel.
At Houston Injury Lawyers PLLC, we have extensive experience handling maritime injury cases and we understand how difficult this process can be. Our law firm focuses on providing comprehensive and client-focused legal counsel, and we are experienced in a wide range of practice areas. If you choose us as your legal representatives, we could help you understand your legal rights, guide you on how to recover compensation, and act as your legal advocate throughout your case.
Our law firm has built up a strong attorney-client relationship through our years of practice and we have the skills and experience necessary to offer strong legal guidance for your case. We offer a free case evaluation for you to come in and discuss your case with no strings attached. Our priority is protecting your legal rights and doing everything that we can to get a favorable outcome in your case.
Call us today to schedule a free consultation at 936-251-5246.