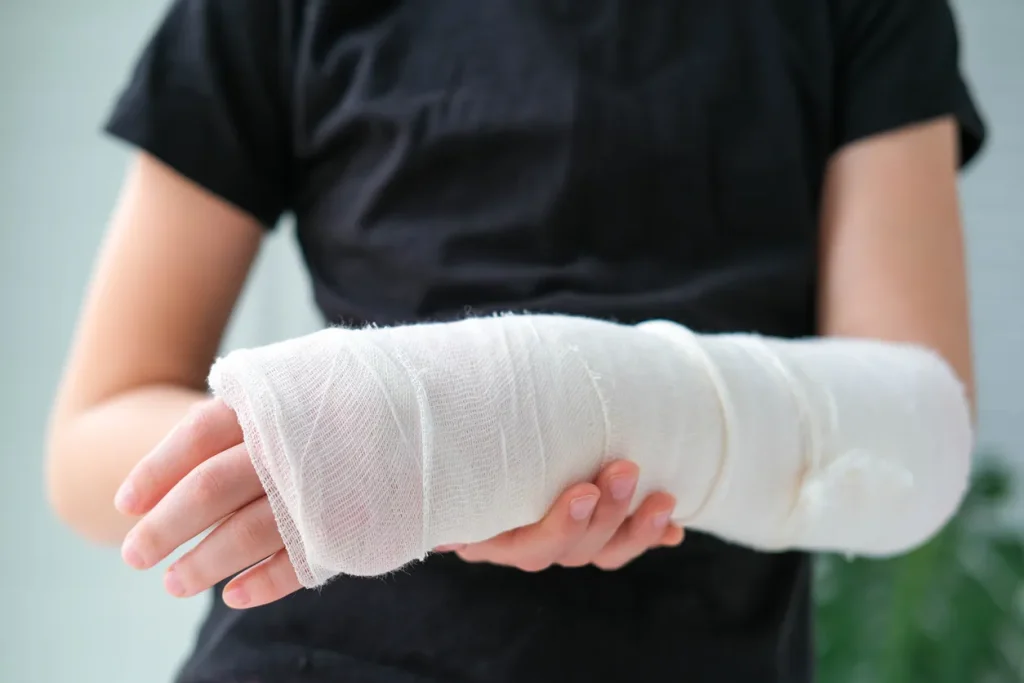 When you are involved in an accident that happened because of the negligent behavior of a third party, you have every right to be angry, and you have every right to pursue the recovery of your damages. You also deserve to be compensated for any pain and suffering that you have been through.
In Crosby, TX, you are covered by the same rules and regulations that govern the rest of the state of Texas. These laws can be complex and may be difficult to navigate without the help of a skilled attorney. For this reason, if you have been injured in an accident in Crosby, TX, you should get in touch with an attorney immediately.
Most Texas personal injury lawyers offer a free, confidential case review and evaluation. You can make use of this free, confidential case review and evaluation to ask some important questions and receive some important advice regarding your case.
Contact Houston Injury Lawyers PLLC Today!
The sooner you get in touch with an attorney, the better. Evidence in personal injury cases can often become more difficult to secure the further from the incident that an attorney begins investigating.
Besides the evidence, in the aftermath of an accident, you should give yourself the space and the time to focus on your recovery, both mentally and physically, and hiring an attorney allows you to do that, as they take over the case on your behalf.
They can file your paperwork correctly and on time, investigate the case, communicate with all the relevant parties, including the other parties' insurance company, and will strive to protect your rights.
Here at Houston Injury Lawyers PLLC, we strive to bring the highest possible quality representation to all accident victims, no matter their situation. Representation should be accessible to all, regardless of personal finances. To achieve this goal, we offer a free initial consultation to any victim of an accident, and we work on a contingency fee basis, meaning we take your case on for free, and we only take payment if and when we win your case.
We take on the risks so that you can seek justice for your injuries without worry.
Speak to an experienced personal injury lawyer in Crosby, TX, today at 936-251-5246.
Negligence, What Is It, Why is it Important?
One of the most important aspects of any personal injury, wrongful death, or medical malpractice case is proving negligence. In order for you to have a case at all, the other party must have acted negligently, and this negligence must have caused your injuries.
To act negligently, the other party must first have held a duty of care to you at the time of the incident.
A duty of care is a moral obligation to act in a way that ensures the safety of others. There are lots of reasons why people assume a duty of care. An example would be the duty of care that every single road user assumes to the other users of the roads when they get behind the wheel of their car. Another example is the duty of care that medical providers owe to their patients.
Negligence occurs when a person breaches their duty of care. To do this, they must act without due care or attention or in a way that another reasonable individual would not have acted in an identical scenario. A driver running a red light and crashing into a pedestrian is negligent, as a reasonable driver would have stopped at the red light.
A person can be negligent by doing something wrong, by not doing something right, or by not taking reasonable steps to avoid a foreseeable problem. Your Crosby, Texas personal injury lawyers will be able to evaluate your case for negligence.
The Four Elements
For your case to be a valid one, you will need to work with your Crosby personal injury lawyer to build a case that evidences and proves the following four elements. If your case proceeds to court, your attorney will be expected to show evidence for each element.
You Were Owed You a Duty of Care
First, you will need to prove that the person responsible for causing your injuries owed you a duty of care at the time of the accident. This duty of care means they should have been taking measures to ensure that they did not cause harm to you.
The Duty of Care Was Breached
Next, you will need to prove that the person responsible breached the duty of care they owed to you with their actions. To prove this, you must show that they acted in a way that a reasonable person in the same situation would not have acted.
The Breach of Care Caused Your Injury
Thirdly, you will need to prove that the breach of the duty of care directly led to you sustaining injuries. For example, if someone was driving a car while drunk and the person crashed into your car and you were injured during the crash, they directly caused your injuries with their actions.
Your Injury Resulted in Damages
The last element to prove, is that the injuries you have sustained have led you to suffer damages, either economic, non-economic, or both.
Damages include:
Lost Wages.

Medical Bills.

Loss Of Enjoyment Of Life.

Property Damage.
Do Personal Injury Claims Require an Attorney?
You have the right to seek compensation and to pursue the recovery of your damages in the state of Texas without any legal representation. We highly recommend against doing so, however.
Often, people are under the common misconception that they will win their case easily, win more compensation, and walk away with more in their pocket because of the cost of an attorney's legal services. While some people manage this, for the majority of cases, this simply isn't true.
Firstly, you will often be fighting against an insurance company and its legal team. These attorneys have one job, to reduce their payout and de-value your claim. They will be skilled litigators and highly trained, and this puts you at a disadvantage immediately. They will use every trick they can to get you to admit some liability and reduce what their employers have to pay out.
Personal injury claims can often take several years to complete, and if you have made the decision to fight your case alone, you will be responsible for pushing the case throughout this entire period. If you have representation from the start, you will be able to focus on your recovery, confident that your case is being handled by a skilled and capable attorney with extensive knowledge of Texas law.
When it comes to your eventual compensation, you will usually walk away with more if you obtain representation. This is because your attorney should know exactly how to maximize your payout, equating to more than you have to pay in fees. With reliable representation behind you, you also send a powerful message to the other party, and this is often enough by itself to secure you an out-of-court settlement.
This means that those who obtain representation from our Texas personal injury lawyers usually walk away with a higher settlement, even with legal fees considered, than those who try to do it alone.
Common Forms of Personal Injury Accidents
Any accident caused by negligence can often qualify you to bring a personal injury claim against a party, but some types of accidents are a lot more common, such as:
We have handled cases for clients who have suffered all of the above, giving us an advantage when it comes to tailoring a bespoke strategy for your case.
If your accident is not on the list above, don't worry. Call our Texas personal injury lawyers today, and we can evaluate your situation and provide you with some immediate advice.
What to Do After An Accident That Wasn't Your Fault
When you have been involved in an accident caused by somebody else, there are certain things you should keep in mind. By following these steps, you can usually best protect your chances of seeking and winning the compensation you deserve later on down the line.
Prioritize Safety
The most important thing to think about is your own safety. That means that you must do everything possible to ensure you are safe. Start by taking stock of your injuries if you have them. If you feel pain in your back, neck, or shoulders, do not move, and do not let anyone move you until an ambulance turns up.
If your injuries allow you to do so, move to a place of safety and, only at that point, check others for injuries.
Call an Ambulance
If there are any injuries, your first and most important call is for an ambulance. You should never try to judge the severity of injuries by yourself. Shock and adrenaline usually mask many symptoms, and you or other victims may have hidden injuries that worsen without medical attention.
The ambulance team will address everyone's injuries and ensure that everyone is checked over for hidden injuries. They will usually also file an accident report that can serve a great piece of unbiased evidence in your case.
Contact the Police/ Fire Department
Depending on the type of accident, you may need to call for police help or the fire department. The police should be called if there are any aggressive parties or traffic incidents. They can divert traffic and help deal with the aggressive party.
If the incident involved gas, fire, structural damage, or electricity, then the fire department may be needed to isolate the problem.
Collect Evidence
If your injuries allow you to do so, once you have called for the relevant emergency services, you should collect as much evidence as you possibly can. The best way to do this is to take a video of the scene, giving a voice statement of what happened over the top.
You should also collect all of the details you can for any potential witnesses that were at the scene and ask them to give a brief statement.
Call a Crosby Personal Injury Attorney
It is always a smart idea to contact a Texas personal injury lawyer as soon as possible. An experienced attorney may be able to give you some immediate advice about what to do and what not to do at the scene of the accident, and they may even send out an investigation team.
How Much Time You Have To Make a Claim For Personal Injury in Texas
You are bound by the statute of limitations in Texas, which sets a deadline to bring a lawsuit against a party following an accident. After this time has elapsed, your case will no longer be considered, and you can no longer seek compensation.
In Texas, this time limit is two years from the date of the incident.
While you technically have two years to make your claim, the sooner you make it, the better your chances of seeking full and maximum compensation.
Hiring Personal Injury Attorneys
It is really important that you take the time to do some independent research on your potential attorneys thoroughly before agreeing to representation. While it may be tempting to go with a law firm you have seen on a billboard or fancy tv ad, we recommend digging a little deeper.
A good place to start is by looking up your potential attorney on independent review sites like AVVO. These sites rate attorneys based on customer reviews, peer evaluations, professional achievements, years of service, awards, successes, and accreditations.
Most personal injury law firms work on a contingency fee basis and will offer a free consultation to you to begin with. This is a great opportunity to get to know your potential attorney and ensure your personalities do not clash.
Some questions you might choose to ask include:
Have you represented cases similar to mine in court?

Have you handled cases similar to mine in the past?

How can I contact you, and how soon can I expect a response?

What would a good outcome be in my case, and how will you achieve it?

How much of your time is dedicated to personal injury victims in the state of Texas?

What is your fee structure, and will I have to pay anything if my case is unsuccessful?
The Personal Injury Process in Crosby, TX
While each and every personal injury case is different, most of them will follow a similar framework:
Stage One: Investigation
The first stage is the investigation of what happened. Your attorney will be looking for evidence that the other party did, in fact, cause you harm. They often do this by gathering evidence and seeking things like accident and incident reports, photos, CCTV footage, and by speaking to your witnesses.
Stage Two: Calculating Damages
Once your attorney is confident that they can prove the other party is indeed responsible for your injuries, the next step is to calculate what your damages are worth. This will be used to create a settlement offer.
One of the first things they look at is the value of the economic damages you have suffered. Your economic damages are the damages that can be quantified with a physical price tag attached. These damages are the easiest to support as they have physical evidence for the costs. Receipts for medical expenses and a loss of regular income can be proven quite easily.
Next, they will usually look at the non-economic damages you have suffered. These damages are harder to quantify and do not have a physical price tag attached. They include things like the pain and suffering you have been put through as a result of the accident and any loss of enjoyment in your daily life.
As your non-economic damages have to be calculated through the judgment of your attorney, this is where an experienced and skilled personal injury lawyer becomes invaluable.
The more experience they have in calculating these damages in past cases, the more accurate they will be, making it more likely that the other party will accept a settlement offer. If they refuse the offer, it also makes it easier for your attorney to argue your case in court.
Stage Three: Settlement Offer
At this point, your Texas personal injury lawyers will have worked out what your damages are worth and will send this sum in a settlement offer to the other party. If your damages are calculated accurately, and your attorney has built a strong case on your behalf, the other party may decide to accept at this point, and you may receive your settlement.
If they disagree or counteroffer with a sum you are not happy with, you will need to escalate the case.
Stage Four: Filing a Lawsuit
At this point, if you cannot come to an agreement, your attorney will need to take all of the evidence they have collected and the case they have built on your behalf and argue your case in court.
Contact Houston Injury Lawyers, PLLC Today!
When you need reliable representation from a law firm with a long history of successful cases, Houston Injury Lawyers, PLLC, should be your first port of call.
From building a strong client attorney relationship, to our excellent litigation prowess, when we are your advocates, you can rest a little easier knowing your case is in the most capable of hands.
Call today to arrange a free initial consulation and case evaluation at 936-251-5246.