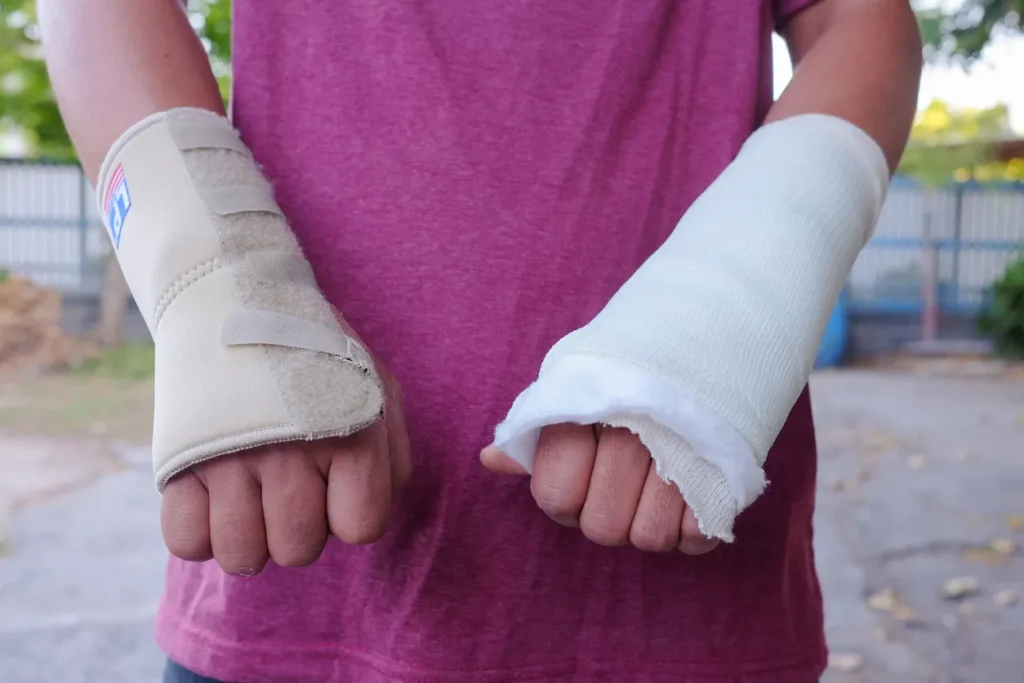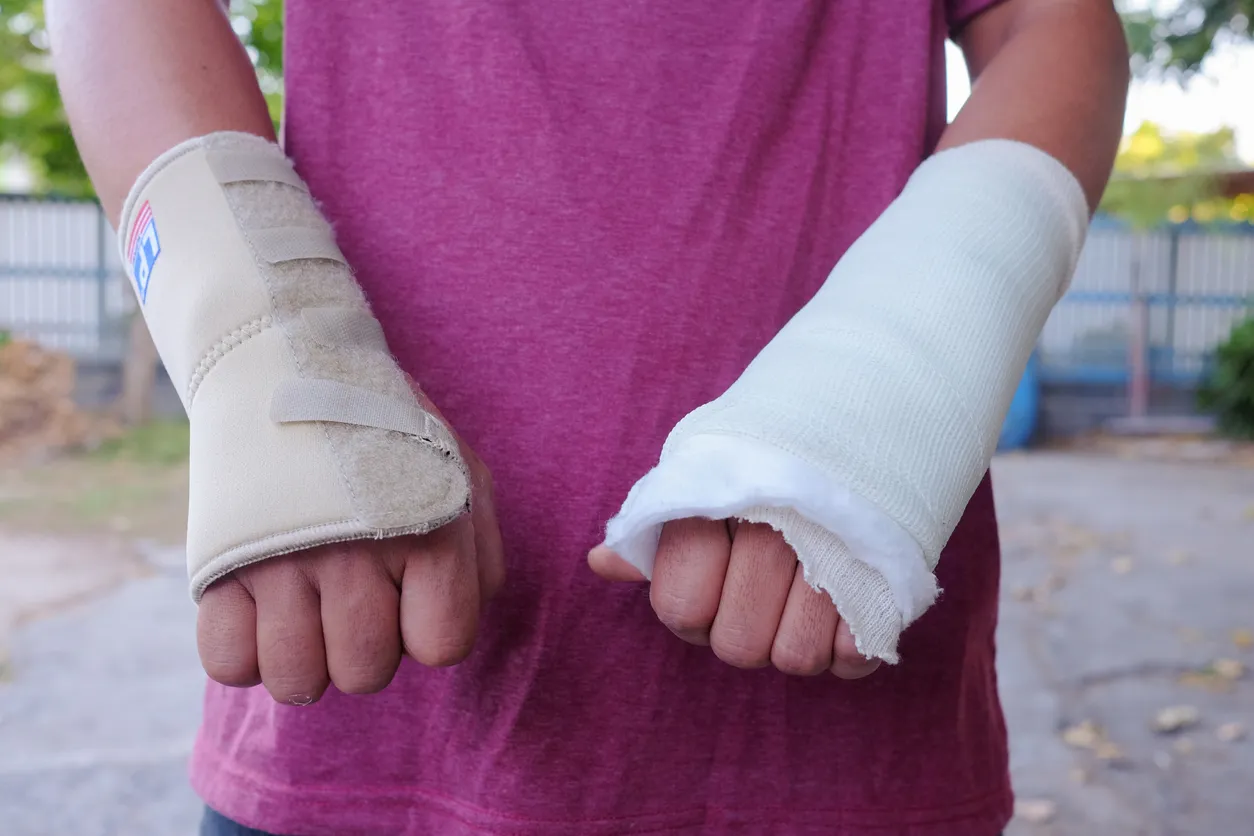 If you have been hurt because of someone's irresponsible actions, then you are likely to feel overwhelmed with feelings of stress, anger, and confusion. You may be unsure of your next steps and be faced with mounting medical bills on top of lost income.
Personal injury victims should pursue justice with the help of an attorney. You should not be left out of pocket for an accident that wasn't your fault. Here at Houston Injury Lawyers PLLC, we work on a contingency fee basis. That means that you only pay if you win your case and then only as a percentage of your settlement and/or judgment.
We also offer a free consultation so that you can have the time and space to ask any questions you may have. You will also receive some initial legal advice about what your next steps should be. You are under no obligation to continue with representation, and at the very least, you will walk away more informed.
Houston Injury Lawyers, PLLC – We Fight the Fight, so You Don't Have to
When you secure representation from a personal injury law firm like Houston Injury Lawyers, PLLC, you allow yourself time to recover. When you have suffered a serious injury, the stress of trying to deal with your own case can often hinder the healing process.
We take pride in going above and beyond to provide for our clients. We offer personalized and experienced representation and will do everything possible to ensure the best possible outcome. We care about our clients and understand that they rely on us to fight for them so that they can focus on what's important.
An Alvin personal injury lawyer will take over all the legal paperwork, investigate your case, work out how much you are owed, negotiate with insurance companies, and, if necessary, will be prepared to fight for you in front of a Judge or jury.
To take advantage of a free consultation with one of our Alvin personal injury lawyers at 936-251-5246.
Common Personal Injury Cases in Alvin, TX
Our Texas personal injury attorneys have experience in a wide range of cases, including car accidents, slip and falls, wrongful death, serious and catastrophic injuries, medical malpractice, product liability, and more. Whatever the circumstances of your case, it is likely that one of our attorneys will have handled cases similar to yours in the past.
When it comes to legal representation, experience is important, as it will allow your attorney to tailor a strategy that is most likely to secure maximum compensation in your case.
Some of the most common reasons why clients seek our help include:
Road Traffic Accidents
Road traffic accidents are the most common cause of personal injury in the United States, including car accidents, motorcycle accidents, and pedestrian accidents.
If you have been injured in a road traffic accident, you will be fighting against large insurance companies backed by large legal teams. They will fight to reduce how much they need to pay you in a settlement or to deny their liability completely. When you have representation from an experienced personal injury lawyer, you can level the playing field and ensure that you stand the best chance of securing fair compensation.
Truck Accidents
When a road traffic accident involves a truck, it almost always results in catastrophic injuries such as traumatic brain injuries, paralysis, and other life-long conditions.
Trucking companies are often to blame for accidents involving their vehicles. They have a duty to ensure that their trucks are as safe as possible by limiting the amount of weight they can carry, ensuring the safety of their vehicles, and ensuring that their staff are highly trained and are prevented from working dangerous hours that could hinder their driving ability.
The fault may also lie with a mechanic, the manufacturer of the parts used to maintain the truck, or the driver themselves. An attorney will need to carry out a thorough investigation to determine who is liable and to ensure that there is sufficient evidence to hold them accountable.
In the past, commercial trucking companies have been made to pay large sums to accident victims. As a result, they employ aggressive legal teams to limit their liability. Therefore, it is essential that victims have representation from Texas personal injury attorneys who have experience making claims against trucking companies.
Drunk Driving Accidents
DUI accidents are a serious problem in Texas. The CDC reported 13,592 DUI-related fatalities between 2009-2018. Texas exceeded the national average for Drunk driving-related deaths in every age group.
The second that a driver gets behind the wheel of their vehicle while impaired by alcohol or any other substance, they have acted negligently. That means that if an impaired driver caused the accident that led to your injuries, then you should be owed compensation.
Product Liability Claims
If you have been injured as a result of a defective product, then you may be eligible to claim compensation from the product manufacturer.
Some examples include injuries from defective medical devices, defective motor vehicle parts, contaminated cosmetic products, defective appliances or equipment, and claims involving pharmaceutical drugs.
Product liability is a form of personal injury, but not all personal injury law firms have the skills and experience necessary to navigate these types of claims.
One of our attorneys, Amber Stryk Skillern, is uniquely prepared to handle product liability claims. Prior to being a founding member of Houston Injury Lawyers, PLLC, Amber served as regional counsel for a large tire manufacturer and national product liability counsel for a manufacturer of automotive component parts. She has navigated numerous complex product liability lawsuits and has extensive experience in personal injury claims related to product defects.
Medical Malpractice
We have a right to expect a high standard of care from those who we entrust with our health. We expect that medical professionals will do everything possible to keep us safe from harm; unfortunately, this is not always the case. When medical professionals act negligently, it has the potential to cause catastrophic injuries.
If you have suffered an injury because of the negligence of a medical professional, then you may be owed compensation in a medical malpractice lawsuit. These cases involve large insurance companies and are governed by complex rules and regulations. Therefore, it is essential you have representation from a personal injury lawyer who has experience navigating medical malpractice claims.
Some common examples of medical malpractice include:
Incorrect or delayed diagnosis.

Medication errors.

Surgical errors.

Inadequate prenatal care.

Preventable childbirth injuries

Accidental perforation of internal organs.

Preventable infections.
Slip and Fall Injuries
You may be able to claim compensation for a slip and fall if you fell on someone else's property due to a preventable hazard. For example, if a grocery store has a wet floor and fails to signpost it, and this causes you to slip and fall, then this usually can be a strong case for compensation.
Other common places where slips and falls occur include construction sites, pools, schools, restaurants, clubs, and roads and pavements. If your injury was preventable, then you may have a claim. This is because property owners owe a duty of care to anyone on their property, Meaning they should take necessary measures to keep visitors safe from harm, whether that means removing a hazard or warning visitors of its presence.
Steps To Take After Suffering a Personal Injury
Every personal injury case is unique and requires a tailored approach from an experienced attorney. However, there are steps that apply to almost every case that will help to protect both your safety and your chances of securing compensation.
It is important to be aware that your actions following an accident can often affect the success of your claim. The at-fault party will usually look for any way to reduce their liability.
The best thing you can do is seek a free consultation from a personal injury law firm that can offer advice based on your specific circumstances. However, here is some initial advice if you are dealing with the immediate aftermath of an accident:
Step One: Prioritize Your Own Safety
Following a personal injury, your safety is the number one priority. If you feel pain in your back or neck, then it is important to stay still and wait for emergency services to arrive.
Only if you are confident that your injuries should not prevent you from moving, can you then check on anyone else involved in the accident. It is also important to move away from any danger, such as oncoming traffic.
Step Two: Phone Emergency Services
If you or anyone else has suffered a serious injury, then you will need to call the emergency services. Paramedics can ensure that no injuries are unknowingly made worse by providing care at the scene.
If the accident involves a criminal act, there is a persistent danger, or the accident involves serious property damage, then the police will also need to be called to the scene. They can ensure that any danger is minimized, and they can also file a police report which will be an important piece of evidence in your claim.
Step Three: Gather Evidence
If your injuries do not prevent you from moving, then you should collect what evidence you can from the scene. That could involve taking photographs of the scene, any property damage, injuries, and anything else of relevance. You may also choose to video the scene, which would give you an opportunity to leave a voice statement detailing what happened.
If there are any witnesses, then you should ask for their contact details so that your attorney can contact them later. If you were in a road traffic accident, then you will also need to take down the information of any other drivers, including their name, contact, and car information.
If you did not create a voice statement while you were at the scene, then it is a good idea to write down some details about what happened as soon as you can. Due to the trauma of a personal injury accident, memories can become hazy. Therefore, having a written record of your version of events could become integral to working out exactly what occurred.
Step Four – Seek Medical Attention
If you did not receive medical attention at the scene of the accident, then you should seek a medical examination as soon as possible. Adrenaline could be masking your injuries, and you do not want to unknowingly worsen your condition.
Your medical examination is also essential to your personal injury claim. The sooner, the better, as it will be easier for your attorney to establish that your injuries were a direct cause of the accident. Without a medical report, it will usually be very difficult for you to make a claim.
Step Five: Contact Houston Injury Lawyers PLLC For a Free Consultation
The sooner you secure representation from an Alvin personal injury lawyer, the better. They will get to work quickly to protect vital evidence and investigate your claim.
They will also speak to insurance companies on your behalf. This is an important role. Insurance adjusters are highly skilled at limiting liability by getting victims of personal injury to admit fault or lessen the extent of their injuries. Your attorney can speak with insurance companies in a way that protects your right to compensation.
What Damages Are Available in Texas Personal Injury Claims?
One of the key roles of your Alvin personal injury attorney is to calculate how much you are owed in compensation. They can investigate your case and determine a figure that is difficult to argue with.
An experienced personal injury lawyer can ensure that you are properly compensated for your economic and noneconomic losses both now and in the future. At Houston Injury Lawyers PLLC, we take a personalized approach, which means that we take the time to understand how your injuries have affected your life so that we can fight for a settlement that is truly representative of your suffering.
Pain and Suffering
Pain and suffering damages are in place to compensate victims of personal injury for their non-economic damages. Non-economic damages include your physical pain, emotional suffering, and the effect on your quality of life after the accident.
Pain and suffering damages can often be highly contentious, and they often carry the highest value, so opposing legal teams will look to lessen their value in any way possible. An experienced attorney knows how to evidence your claims so that they are difficult to argue with.
Lost Wages
Personal injury victims often have no choice but to take time away from work, resulting in lost wages. When medical expenses are mounting up, this can cause a lot of stress. Fortunately, you may be able to claim compensation for your lost wages.
If your injuries are likely to prevent you from returning to work in the same capacity as before the accident, then you may also be able to claim compensation for lost earning potential and the cost of retraining in something new.
Medical Expenses
Even the most comprehensive health insurance policies are often insufficient to cover a catastrophic injury. A successful personal injury claim can usually secure compensation for all of your medical expenses, including hospital bills, medication costs, transport to and from the hospital, physiotherapy, and more.
You should never be left out of pocket for injuries that occurred due to someone else's negligence. Therefore, it is essential that both your past and future medical expenses are considered, and this requires the help of an experienced personal injury attorney.
Punitive Damages
Punitive, or exemplary damages in Texas, can only be awarded in cases that involve gross negligence or other severe misconduct. They may be awarded only if the jury was unanimous in regard to finding liability for and the amount of exemplary damages. They are a way for the Judge or jury to discourage similar behavior or punish the at-fault party rather than compensate the victim.
The reality in Texas is that a number of personal injury cases do not result in a court case, which means that punitive damages will not be available for all victims.
Wrongful Death
When someone dies in an accident caused by someone else's negligence, their family may be able to pursue compensation in a wrongful death lawsuit.
The victim's family may be able to claim damages for both their economic and economic losses as a result of their loved ones' death. While no amount of money can help you recover from your grief, it is important that you are not left in financial hardship because of the negligent actions of another person or company.
Personal Injury Claim Timeline in Alvin, TX
Although each personal injury claim is unique, they generally follow a similar timeline.
Free Consultation
Houston Injury Lawyers PLLC offers a free consultation. That way, you can find out if you have a good claim for compensation. We can discuss your case and answer any questions.
This is also an opportunity for you to decide whether you like your attorney; you may be spending a lot of time with them, so it is good if you feel like you can speak with them openly.
Collecting Evidence
If we believe you have a valid claim and you agree to representation, we can quickly get to work to investigate your claim and collect as much evidence as possible.
This could involve obtaining police reports and medical records, speaking to witnesses, hiring experts such as accident reconstruction specialists, investigating company practices and more.
Determining Liability
Using the evidence available in your case, your attorney can determine who is liable for your injuries. This is the party at-fault for your injuries and, therefore, liable to pay your damages. Sometimes fault can lie with more than one party, such as a trucking company as well as the driver.
Determining What You Are Owed in Compensation
Next, your attorney will need to calculate your damages. This will involve working out what your future costs will be, which may require help from medical professionals. Your attorney can help you recover economic and non-economic damages such as medical bills, lost wages, loss of enjoyment, and pain and suffering. 
Negotiating a Settlement
The insurance company involved in your case may quickly accept the settlement they are offered. However, it is more likely that there will be some back and forth between your attorney and the at-fault party to negotiate a fair settlement.
Personal Injury Lawsuit
If a fair settlement cannot be reached, then your attorney will be prepared to file a personal injury lawsuit, meaning your case will be heard in front of a Judge or jury. Your attorney will carry out all court proceedings so that you can focus on your recovery.
Choosing a Texas Personal Injury Law Firm
Choosing a personal injury law firm to represent you is no easy task. The right representation could make the difference between you being left out of pocket for your expense and you being properly compensated for your suffering.
It is important to do your research into potential law firms. While a recommendation, advertisement, or google search is a good place to start, here are some qualities to look out for to ensure you have the best representation:
Experience

– Your attorney should have experience representing clients in similar circumstances to you. In your free consultation, they should be able to provide evidence of previous victories in cases that have similarities to your own.

Dedication to Your Case

– Although an experienced attorney is likely to have a full caseload, you should still be a priority. It is a good idea to ask them how you can get in contact with them and how soon you can expect a response. While you won't have 24/7 access, they should be prompt to answer your queries and should take the time to keep you informed about the progress of your case.

Trial Experience –

It is essential that your attorney has trial experience and is prepared to go to court; otherwise, you could be left vulnerable. It is common for insurance defense attorneys to be aware of which attorneys will go to court and which won't, and this can have a big impact on how much they are willing to offer you in compensation.

A Focus on Personal Injury in Texas-

A general practice law firm will offer a range of legal services, including criminal defense, family law, and personal injury. However, we recommend looking for a law firm that focuses on personal injury law in Texas. That means that they will be handling cases like yours on a daily basis and will understand all the nuances of state and federal laws related to your case.
Alvin TX Personal Injury Lawyer FAQ
Will My Personal Injury Case Go to Court?
Court litigation is time-consuming and expensive, so it is not usually in either party's best interests to go to court. That is why most personal injury claims are settled outside of court. However, it is still essential that your attorney has trial experience and is prepared to go to court if necessary.
Do I Need an Alvin Personal Injury Lawyer?
All personal injury victims have the right to pursue compensation without legal representation. However, fighting your own claim can be highly stressful. In addition, you may be vulnerable to aggressive legal teams who may try to devalue your claim.
Most of the time, those who secure legal representation are left with a higher amount in compensation even after legal fees are considered, thanks to the skills and resources that an attorney offers.
If an Insurance Company Offers me a Settlement, Should I Take it?
Once you accept a settlement from an insurance company, you give up your right to fight for more. If you are offered a quick settlement, it could be a way for the insurance company to try and protect themselves from paying anything more.
If you are offered a settlement, and you are unsure whether to take it, then you should seek a free consultation for some legal advice. An experienced attorney is able to determine whether the settlement is fair or whether you should fight for more.
What Should I Say to an Insurance Company if They Call me?
If you have legal counsel, then you do not need to speak with an insurance company. We recommend that you do not speak with them, as you could say something that might damage your claim. You should simply tell them that your attorney will be in touch with them, or if you already have representation, then you can give them the contact details of your attorney.
After a car accident, you may be required to inform your insurance company that there has been an accident. If you have representation, then your attorney can do this on your behalf. However, if you do not yet have representation, then you should call them only to inform them that there has been an accident. Avoid giving any details about the accident or your injuries at this stage.
Contact a Personal Injury Attorney Today
At Houston Personal Injury Attorneys, PLLC, we are committed to the well-being of our clients. When you secure representation from us, you can focus on your recovery with confidence that everything possible is being done for your case.
Contact us today for a free consultation with an experienced personal injury attorney serving Alvin, TX, at 936-251-5246.