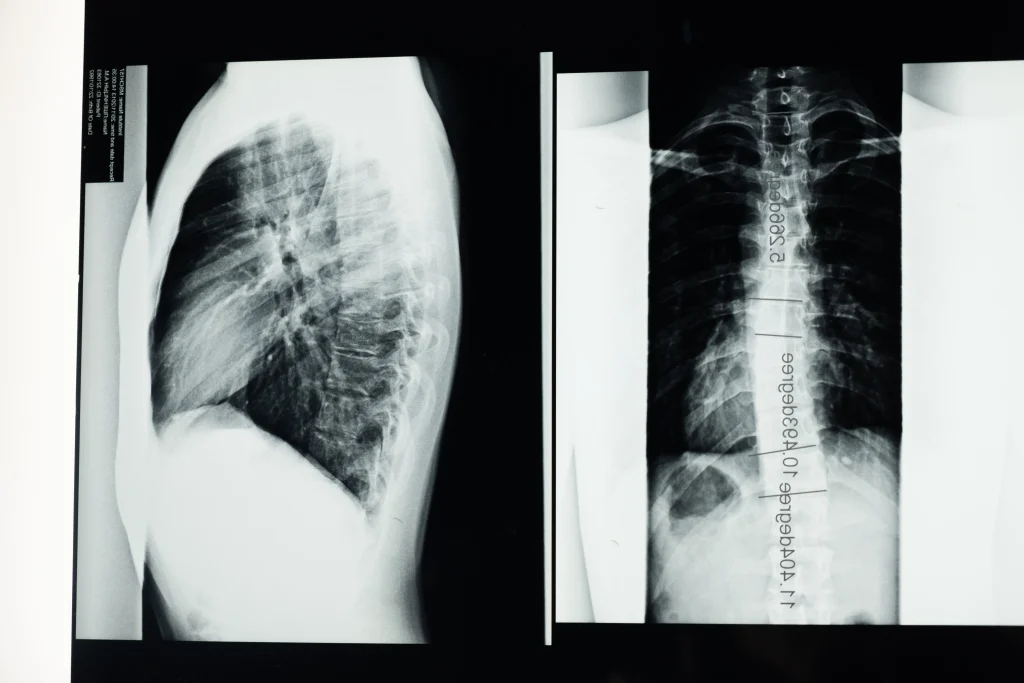 Filing a personal injury claim is a daunting prospect for many accident victims. If your injury or illness is particularly severe, the challenge of seeking financial compensation from an insurance company is all the more difficult.
You or your loved one may be incapacitated by the injury and in need of rest and recovery. The last thing you need is the additional stress of facing the legal complexities of a catastrophic injury claim or lawsuit. But the filing of a claim shouldn't be delayed for long.
Personal Injury Lawyers Help From the Very Start
In these situations, a catastrophic injury lawyer can offer immense value. The earlier you consult with a good lawyer, the stronger your case is likely to be.
Your attorney can determine the value of your claim, start gathering evidence, negotiate with the insurance company, provide you with moral support, and more. Whether you live in Houston or anywhere else, with an experienced catastrophic injury attorney fighting your corner, you gain the following seven benefits.
Know the Full Value of Your Damages
Catastrophic injuries are usually long-lasting and permanent injuries. Brain damage, spinal cord injuries, severe burns, lost limbs, and permanent disability are some of the more extreme examples.
Life-threatening illnesses such as cancer, kidney failure, and heart attacks might also be considered catastrophic injuries. Such a serious injury might result from any kind of accident, including motor vehicle accidents, workplace accidents, medical malpractice, or defective product.
Prove Negligence, Cause, and the Value of Your Damages
Whatever the accident, if it was caused by someone else's negligence or intentional wrongdoing, you can seek monetary compensation for your injuries and suffering. To do so, you must prove that negligence or wrongdoing occurred, you must prove that it resulted in your catastrophic injuries and resulting losses, and you must prove the full value of the damages you're seeking.
In almost all catastrophic injury claims, knowing your damages requires the aid of a good law firm or sole practitioner attorney. It's unwise for an injured person to ever begin a personal injury lawsuit without finding out their legal rights in full, especially with catastrophic injuries.
Your Lawyer Can Help Determine Future Medical Costs
The purpose of your claim is to pursue monetary damages from the responsible party for all the losses you've experienced. In the case of catastrophic injury, your medical bills will usually be significant.
It's also likely that you're facing ongoing medical care in the future, and sometimes even lifelong medical care. You may not yet know the full extent of your injuries or the total long-term costs of your recovery, so proving the full value of future medical expenses isn't a simple task.
The Challenge of Accurate Estimation
When you seek compensation, you wouldn't want to ask for too little money, which might run out before your bills do. Neither would you want to ask for too much, which might make your case unrealistic and harder to win. An experienced personal injury attorney can work with your medical practitioners and also retain expert medical witnesses to establish and prove the actual value of your medical costs in the future.
Understand All the Damages You Can Pursue
People who suffer catastrophic injuries can usually claim damages for more than medical expenses alone. A good catastrophic injury lawyer will help you understand all the damages you may seek to recover.
You've likely lost wages as a result of your injury, which may be recovered, including a reduced capacity to earn a living in the future. You might also be able to pursue damages for physical pain and suffering, emotional distress, physical impairment, disability, loss of companionship, loss of enjoyment in life, and other economic and non-economic damages.
Possible Punitive Damages
When catastrophic injuries are caused by wrongful conduct, you might also claim punitive damages against the defendant. The purpose of punitive damages is to punish the at-fault party rather than compensate the severely injured person. Nevertheless, punitive damages can often be considerable when applicable to a claim.
Don't Leave Money on the Table
Without a Houston catastrophic injury lawyer by your side, you might be unaware of how many different kinds of damages you can claim. As a result, you'll fail to receive the maximum compensation you deserve. Remember that once you've accepted a settlement, there's no second chance at a personal injury claim for the same accident.
Avoid Dealing Directly With Insurance Companies
It's hugely beneficial to have a lawyer deal with the insurance company on your behalf. Following an accident, you're likely to be focused entirely on your medical treatment and recuperation, including psychological and physical therapy.
With the most severe injuries, such as a traumatic brain injury or spinal cord injury, you might be completely incapacitated. A family member may be filing your claim and pursuing legal action for you. This is a very difficult situation to be in without proper legal counsel and support from a Houston personal injury attorney.
Insurance Companies Seek To Minimize Your Claim
Whatever state of mind and health you're in, contacting insurance companies can be enormously stressful. Insurers will always aim to pay out as little as possible. It's quite likely that they'll dispute your claim or at least dispute the full value of your damages.
It's far better to immediately hire a Houston personal injury lawyer who can file your catastrophic injury claim and deal with the insurance company for you. Attorneys know the law and are well-practiced in communicating with insurance adjusters. They can take this burden off your shoulders so you can focus entirely on recovery.
Speed Up Your Case
Another reason to hire a personal injury attorney is that personal injury cases require prompt action, especially catastrophic injury cases. It's generally true that the longer you leave before filing your claim, the more difficult it becomes to win a fair settlement. One reason for this is that evidence and witness reports need to be gathered while they're still fresh and easy to access.
An attorney can take immediate action to get the ball rolling on your case. They can start investigating and preparing evidence, keeping you updated as frequently or infrequently as you like while you focus on your physical, mental, and financial health.
You Have Two Years To File a Lawsuit
Another reason for the time pressure is a statute of limitations that places a limit on how long you have to file a lawsuit. In Texas, this deadline is two years following the date of an accident. And the initial insurance claim should be lodged long before that two-year deadline.
Most personal injury claims are settled outside of court, and this requires a prolonged period of negotiations between your attorney and the insurance company. The more severe the injury and complex the accident, the longer this can take. In the case of serious injuries such as spinal cord injuries or very complex medical malpractice cases, it might take several years to resolve.
Beware The Delay Tactics of Insurance Companies
Insurance companies are well aware of the statute of limitations and sometimes employ delaying tactics. By slowing proceedings down with poor communication, unnecessary paperwork, and other strategies, they hope to exceed the two-year deadline.
This would mean a lawsuit is no longer an option for the victim, greatly reducing your negotiating strength. But experienced personal injury attorneys know how to handle these delaying tactics and keep proceedings moving along as rapidly as possible.
Gather Better Evidence To Prove Your Claim
Personal injury cases with catastrophic injuries often require mountains of evidence. This is especially true with more complex types of claims such as medical malpractice, nursing home abuse, premises liability, and product liability claims. Even car and truck accident cases can sometimes become complicated when you have severe injuries and more than one defendant involved.
While building your case, you're likely to need a great deal of evidence to prove the liability of the defendants and also the validity and value of your damages. But gathering and presenting sufficient evidence can be very hard for most victims without the help of an experienced Houston catastrophic injury attorney.
The Evidence Required for Catastrophic Injuries
Following an automobile accident, necessary evidence might include the police report, photos and videos from the crash site, photos and videos of the injury, reports and videos from eyewitnesses, CCTV camera footage, medical records and bills, and more. These are for the simplest of personal injury cases, requiring a fraction of the evidence required in a medical malpractice case.
Launch Your Own Investigation
Whatever your accident, you'll need to conduct a full investigation of the accident scene. Otherwise, you'll be depending on the investigation of the insurance company, and they might not share any information that helps your case and hinders theirs.
Catastrophic injury attorneys can hire special investigators, even on the day of the accident, if you act quickly. They'll establish the concrete facts of the case, speak to witnesses, and gather all the evidence you need.
Arrange Expert Witness Testimony
When you hire a personal injury lawyer, not only do you benefit from their experience and knowledge of personal injury law, but you also benefit from their contacts, including all kinds of expert witnesses.
Any experienced Houston catastrophic injury attorney has access to all kinds of expert witnesses. These experts often play a pivotal role in proving the value of a catastrophic injury case.
Examples of Expert Witnesses
Crash reconstruction experts, medical practitioner experts, manufacturing experts, and civil engineering experts might be retained both to help you understand exactly what happened during your accident and also to testify against the defendant. Physical therapy experts, forensic accountant experts, occupational experts, and many other kinds of expert witnesses can help prove the full value of your damages.
For most types of catastrophic injuries, you'll require an expert or two to win your case. And the very best source of expert witnesses is an experienced catastrophic injury lawyer.
Negotiate a Larger Settlement
One unfortunately common error that claimants make is accepting a settlement offer too quickly. If you file your claim without legal counsel, the insurance adjuster will often offer a very low payout, hoping you'll accept before speaking to an attorney.
Under the stress of your injury and the looming pressure of high medical expenses, it can be tempting to accept any settlement offer. But as previously mentioned, once you've accepted an offer, you can't file a second lawsuit for the same accident. And it's likely you'll come to regret it later on.
Your Attorney Keeps You From Making Mistakes
It's inadvisable to ever accept a settlement before consulting an attorney. Catastrophic injury lawyers have the legal expertise and knowledge from previous similar cases to negotiate firmly with insurance companies until fair compensation is agreed upon.
Hiring a lawyer early on helps you avoid many other costly pitfalls. Mistakes like admitting a degree of fault, failing to inform your physician about prior medical problems, or sharing details of your case on social media can all reduce your ability to negotiate. A lawyer helps you avoid such errors and keep your claim strong.
Only Hire on a Contingency Fee Basis
Some accident victims put off hiring a lawyer because they worry about costly legal fees on top of their medical expenses. But personal injury attorneys almost always accept payment on a "no win, no fee" contingency basis.
This means their payment comes out of the final compensation payout if and when it's won. So if you hire an attorney and the case still fails, you won't have to pay them a cent.
Aligned Motivations
Usually, an attorney's payment will be between 20% and 40% of the final settlement figure. When you talk to a potential personal injury law firm or lawyer, check that this is how their payment structure works. Also, make sure that case-related out-of-pocket expenses are also included in this contingency fee agreement.
The contingency fee basis of payment should alleviate any misgivings about hiring a lawyer. When a personal injury law firm or lawyer accepts your case, their motivation is perfectly aligned with yours: to maximize the final settlement payment.
Take Your Case to Court If Necessary
When speaking to potential Houston catastrophic injury lawyers, ask if they try cases in court. This is important as sometimes the insurance company will refuse to agree upon a fair settlement.
In these situations, the best course of action might be to file a personal injury lawsuit. If things go this far, you'll want an attorney beside you with plenty of experience trying and winning similar cases to yours before a jury in Texas courts.
Hire a Lawyer Ready for a Personal Injury Lawsuit
Houston personal injury lawyers know one another, and those who frequently try and win cases in court gain a reputation for doing so. If you can hire an attorney with such a reputation, you're likely to find it easier to negotiate a fair settlement out of court.
This is because the insurance company will know that you're prepared to take the fight before a judge and jury. And if that happens, you'll probably win an even larger payout, costing them more. It's an expensive hassle they would usually rather avoid.
Gain Moral Support and Confidence in Your Claim
A sudden personal injury case can turn the victim's life upside down. Healing from a potentially life-changing injury is difficult enough, especially in such an extreme case as a traumatic brain injury or spinal cord injury.
Without a strong understanding of your legal rights, having to also navigate the unfamiliar landscape of a catastrophic injury case only adds to the emotional distress. It can be a challenging experience for even the strongest of characters.
With an Attorney, You're No Longer Alone
One of the greatest benefits a personal injury lawyer can provide is moral support and a firm sense of confidence in your case. With an experienced attorney by your side, you know that your legal rights are being aggressively protected. While you focus on recovering your health, your attorney is battling hard to seek compensation and ensure your financial recovery as well.
Find a Lawyer You Get Along Well With
Personal injury claims with catastrophic injuries can sometimes stretch on. So you might be working together with your lawyer for quite a while. With this in mind, always try to find an attorney that you like and can communicate with easily.
A good way to start is with the free initial consultations that most personal injury attorneys offer. From the consultations alone, you'll learn a great deal more about the value of your case and how best to handle it.
Call Houston Injury Lawyers, PLLC at 936-251-5246 today for a free consultation and case review. Our personal injury attorneys have years of experience representing clients in catastrophic injury cases and winning them full and fair compensation.