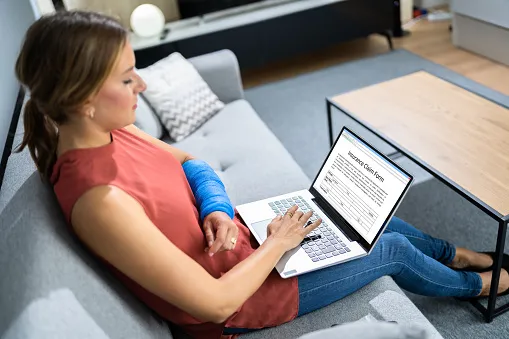 If you have been involved in an accident caused by a negligent party, and have been injured as a result, you should speak to a personal injury lawyer. Medical expenses in Texas can cost an extortionate amount, and cover will only go so far. If your injuries lead to medical bills that exceed your cover, you should not have to find the money for your treatment yourself.
As well as your growing medical expenses, it is also likely you might suffer from physical pain or the emotional backlash and trauma caused by the accident. This can be stressful and can leave victims feeling overwhelmed and unsure about the best course of action to take.
Houston Injury Lawyers, PLLC, Covering Spring, TX
At the Houston Injury Lawyers, PLLC, our team of dedicated Spring personal injury lawyers is ready to step in and help. Our free consultation service gives you the space to ask questions you have, receive some free legal advice, and have your case evaluated by our team.
During this meeting, we will tell you if we believe your case is worth pursuing and we will explain the process. If you feel confident in our abilities and comfortable with the attorney assigned to your case, we can start immediately, investigating on your behalf, taking over the paperwork, and liaising with the other parties involved.
This provides you with the room you need to focus on what's important, your health, recovery, and well-being.
We work on a contingency-fee-basis, allowing us to work for clients without the worry of up-front legal fees. We only take our fees from your settlement, if your claim is successful. If we cannot win you compensation, you do not have to pay anything, meaning there is no financial risk when you pursue a claim with us.
Call 936-251-5246 today to arrange your free case evaluation and consultation.
Does My Situation Qualify For a Personal Injury Claim in Spring, Texas?
By working with your chosen law firm and a qualified personal injury attorney, you will need to prove certain elements in order for a successful personal injury claim.
To begin with, you must prove that the party at fault for the accident owed the victim a duty of care.

You must prove the at-fault party acted negligently in a way that breached this duty of care.

You must prove that this behavior caused a breach of the duty of care and caused injury to the victim.

You must prove that this injury caused the victim to suffer economic and/or non-economic damages.

 
What is Negligent Behavior?
Negligent behavior is any behavior that differs from the behavior of how a reasonable individual in an identical situation would act.
If you own a swimming pool and have drained the water and left it uncovered, you should put up a sign or a warning so that people do not fall in.
If you do not put a sign up to warn people of the drop, you could this could be seen as negligence, as a reasonable pool owner would have made sure people were warned.
What Damages Can I Claim in a Spring, TX Personal Injury Claim
In order to pursue compensation from the other party's insurance company, your personal injury lawyer will need to calculate the damages you wish to recover. Your damages are split into two types: non-economic and economic.
Economic Damages
Economic damages are the damages that have or will cost you money. Repairing your car after a crash or paying your medical bills both count as economic damages as they have a tangible figure attached to them.
Non-Economic Damages
Once your economic damages have been calculated, your attorney will need to work out what your non-economic damages are worth. Non-economic damages are any damages that are hard to quantify with a physical number. The pain and suffering you have been through because of the accident is an example of non-economic damage.
The damages your attorney will look at include:
Lost Income
If your injuries are bad enough that you have to take time off work, this could affect your income and you can recover the wages you miss out on as a result.
Your Spring personal injury lawyer will calculate your lost income by looking at how much time you have had to take off and how much it has cost you.
If your injuries are bad enough that you will have to take time off for a long period of time or worse, you cannot return to work in the same capacity, you may be able to claim for all future lost income too.
Medical Bills
Medical care is expensive, and for serious injuries and complicated treatment, the bills can quickly add up. If this exceeds your levels of medical coverage, you may have to find the money yourself. Even worse, if you cannot afford it, you may not get the treatment you need.
Fortunately, with the help of your Spring, TX personal injury lawyer, you will be able to seek compensation for your past, present, and future medical costs.
You can claim for:
Surgery costs.

Medicine costs.

Treatment, therapy, and physiotherapy.

Parking charges whilst at the hospital.

Transport to and from the hospital, taxis, ambulances, etc.
In order to maximize your chances of seeking full and maximum compensation for your medical expenditure, you should retain all receipts and bills. Without them, it will be harder for your attorney to calculate your medical damages accurately, and they may be challenged.
Another good idea that can help maximize your chances of success is to keep an accurate diary of your treatment, pain levels, and mood. Each day you should write down how you are feeling, how much pain you are in and what treatment you have received.
When it comes to recovering medical bills and seeking compensation for long periods of medical care, this can prove invaluable.
Pain and Suffering
Pain and suffering is a term that encompasses a wide variety of non-economic damages.
It can include things like a loss of enjoyment of life, such as losing the ability to play a sport or carry your child on your shoulders.
It can also include mental and emotional trauma. If your accident has led to the development of a fear of swimming or a phobia of being inside a car, you should be compensated for this as it will likely affect your quality of life.
What You Should Do at The Scene of An Accident in Spring, TX
If you want the best possible chances of recovering your damages and seeking maximum compensation following an accident, there are certain things you should and should not do whilst at the scene of the accident.
Prioritize your safety – Collecting evidence and speaking to witnesses is important but you should always prioritize your safety above all else. If you are in further danger and your injuries allow it, make sure you move to a place of safety.

Call an ambulance if there are injuries – If you have been injured, or there are any other people with injuries on the scene, you need to call for an ambulance. The paramedics will ensure that any serious injuries are treated before they can get worse. They will also check for hidden injuries, such as TBIs and internal bleeding.

Call the police/fire department – If there is fire, electricity, or risk of explosion, you need to call the fire department so that they can make the scene safe. If there are traffic risks, aggressive parties, or drivers under the influence, call the police.

Collect evidence – When the relevant emergency services have been called, and you have ensured you are as safe as possible, collect evidence for your case. Take some photos and a video of the accident scene and if there are any eye-witnesses, try to get a small statement from them and all of their contact details.

Call a Spring, TX personal injury lawyer – Personal injury cases are always easier to win when you contact a qualified personal injury attorney as soon as possible after the accident. This gives them a better chance of finding evidence and building a case that is hard to dispute.
Common Personal Injury Lawsuits Our Spring Personal Injury Lawyers Regularly Handle
Because of their complexity, every personal injury case is unique and comes with its own circumstances and series of events, however, certain injuries are more common than others.
These are the most common personal injury types that we see in Spring Texas.
Premises Liability Injuries
The term premises liability covers any injuries sustained on somebody else's property. Common forms of premises liability injuries are injuries that result from electrocution, drowning and slips, trips, and falls.
Slip and Fall or Trip and Fall Injuries
Technically, slips, trips, and falls come under premises liability. These injuries are one of the most common types of personal injury in the United States. If somebody has failed to signpost a wet floor, an excavation, or a trip hazard when they should have, and you have fallen and injured yourself, you may have a claim.
Car Accident Injuries
Every driver adopts a duty of care to the other users of the road, and this duty of care can be breached in many ways. Common examples are speeding, distracted and aggressive driving. DUI and DWI car accidents also have a high chance of causing serious injury or fatality.
Medical Malpractice Injuries
With the cost of medical care, we should be able to seek medical attention from a professional without worrying about their level of competency. Unfortunately, this is not always the case. Every year we deal with numerous medical malpractice claims whereupon a doctor, nurse or other healthcare professional has deviated from the standard medical practices or has acted without due care and attention.
The results of medical malpractice can be severe. Mistreatment or failed diagnoses can lead to serious complications and further injuries. In rare cases, we have even seen patients sent for the wrong surgery or left with medical instruments inside their bodies.
There are additional rules and regulations to be aware of when it comes to medical malpractice cases. The complexity and additional rules mean medical malpractice cases are much more complex and can take 2+ years to settle or complete.
To successfully win a medical malpractice case in Texas, you are going to need an extremely skilled personal injury attorney that has knowledge of the medical industry. They will also need extensive knowledge of the medical malpractice rules that are in place in the state of Texas, and the ability to keep the case moving over a longer period.
Birth Injury
Pregnancy is a vulnerable time for both the mother and the child, and during this time, mistakes made by medical professionals can lead to serious complications, injuries, and sometimes, the wrongful death of the mother or child.
Doctors need to screen accurately for the right conditions and take due care when examining the mother and child and during the birth.
How Do You Decide Which Spring TX Personal Injury Lawyer to Use?
It can be a difficult decision to choose which law firm you want to represent you. If you have never needed legal representation before, you may not know what is important to look for.
Here is what we would look for if we were in your position:
Previous Experience and Victories in Similar Cases
The most important thing you can look for in a law firm is a proven track record for success. A good law firm with a strong team of personal injury lawyers will be able to showcase their victories in past cases and will have glowing recommendations and referrals from past clients.
If they cannot provide this, there is most likely a reason.
Organization, Communication, and Time Management
A reputable attorney will have a full caseload with multiple clients and cases running at any one time. However, a skilled attorney will have a full caseload and still maintain strong lines of communication with every client. You should feel they make time for you when you need it and answer your queries and questions promptly.
Personality, Passion, and Compassion
For more complex and serious personal injury cases, the process may take over 2 years. You and your attorney are going to have to spend a lot of time talking and working together during this time. During your free consultation, ensure that your personalities do not clash and that you get along with your attorney. They should be passionate about their job, compassionate to your problems, and personable.
Call The Houston Personal Injury Lawyers, PLLC
Here at The Houston Personal Injury Lawyers, we pride ourselves on being a firm that gets results. We are proud of our reputation for providing reliable representation and for advocating fiercely on behalf of our clients.
Our approach to the client-attorney relationship is second to none. Every personal injury lawyer on our team will take the time to listen compassionately to your case and will ensure that you are kept informed throughout the process.
We know how serious your situation is, and we want you to rest assured, knowing that we fight each and every case to the best of our ability, no matter how challenging the case may be.
We don't settle for less, so call us today at 936-251-5246 today to arrange your free case evaluation and consultation.