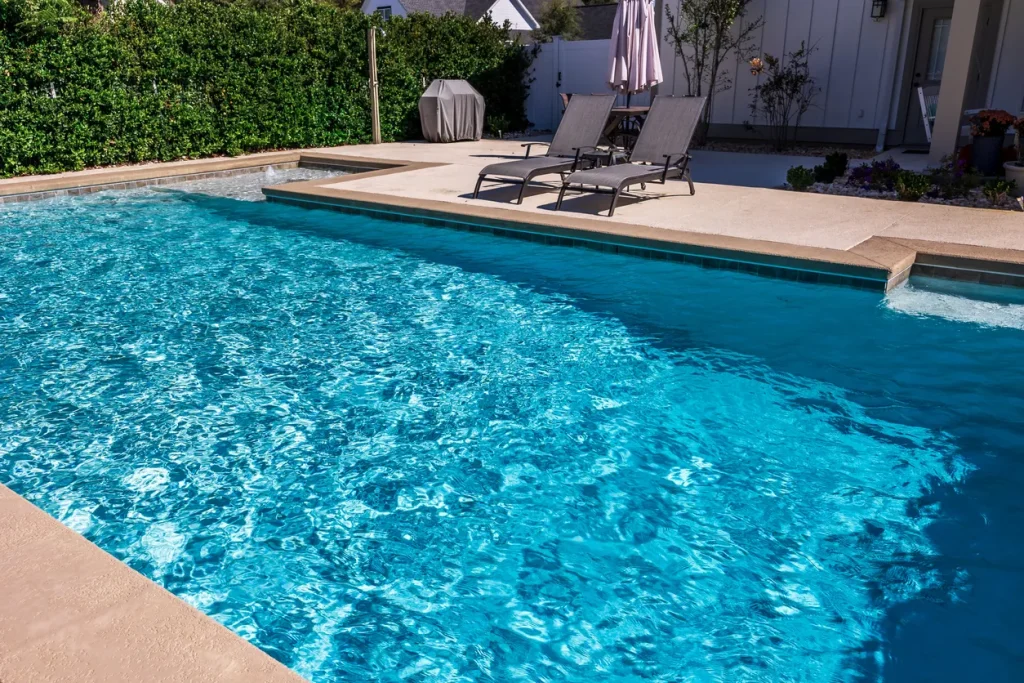 Drowning deaths are shockingly common in Texas, as well as serious and life-changing injuries because of drowning. Swimming pool accidents are one of the most common culprits, and the victims are disproportionately children.
What's worse is that drowning accidents are often preventable and occur due to a lack of safety measures. You may be owed compensation if you have lost a loved one in a preventable accident. No amount of money can begin to heal your grief, but with the help of a drowning accident attorney, you may be able to claim compensation so that you do not have to suffer financially because of someone else's negligence.
After a Houston drowning accident, you may be experiencing a lot of complex and overwhelming emotions. At Houston Injury Lawyers, PLLC, we are committed to helping families claim compensation following the wrongful death of a loved one.
We understand that you may not feel able to take on a legal battle, but when you secure representation from our law firm, a Houston personal injury lawyer will take over the entire process. They will give your case the dedication it deserves and will keep you as informed as you choose to be.
Our legal team has won numerous cases for families in a similar position to you, and we can use this experience to fight for maximum compensation in your case. We offer a free consultation and work on a no-win no-fee basis so that you can never be left out of pocket.
Speak to an experienced Houston drowning accident lawyer at 936-251-5246.
How Common Are Drowning Accidents in the United States?
According to the U.S. Centers for Disease Control (CDC), there are over 3,500 fatal drowning accidents every year. That's around ten deaths every day, making drowning the fifth leading cause of unintentional death in the country.
For those who survive near drowning, the consequences can be life-changing, resulting in permanent brain damage or physical impairments. In these types of personal injury cases, a family member is often left with the responsibility of caring for their loved one.
Unfortunately, the most common victims of drowning accidents are children. In fact, drowning is the leading cause of death for children under four. There are misconceptions about drowning; people assume that children will call out for help and get the attention of a nearby adult. Unfortunately, drowning can happen quickly, sometimes within just minutes, and sometimes victims are unable to call out for help.
When people hear about children drowning, they often unfairly blame parents, who may have looked away for just seconds. Unfortunately, the blame often lies with a dangerous defect or inadequate safety measures.
How Does Drowning Occur?
When people think of drowning accidents, they commonly think of the sea, but drowning can happen anywhere, including a residential pool, bathtub, hotel, apartment complex, resort, or rec center.
Some of the most common reasons people are injured in swimming pools are:
Inadequate training for lifeguards

Failure to install and maintain fences and other access control measures around bodies of water

Failure to adhere to industry safety laws

Failure to implement a drowning prevention plan

Defective or missing emergency life-saving equipment

Overcrowded area
Who is Liable For Drowning Accident Deaths?
The Virginia Graeme Baker Pool and Spa Safety Act (VGBA) is a federal law that places responsibility on property owners to adhere to strict safety standards to prevent drownings and injuries. Therefore, when a drowning accident occurs on private property, the owner of that property may be at fault, including hotel owners, apartment owners and management companies, and homeowners.
Other legal concepts that your Houston drowning death lawyer may draw upon to establish liability and secure compensation in your case include:
Willful Misconduct –

If a hotel, resort, or apartment block fails to install proper fencing, maintain equipment, or hire lifeguards, then it could be considered willful misconduct.

Premises Liability –

Property owners have a duty to keep visitors to their property safe from harm. That means implementing necessary safety precautions such as fencing and keeping their pool area free from potential hazards.

Negligence Per Se –

Those responsible for managing a swimming area could be at fault if the drowning occurred due to a violation of the standard of care expected of them. For example, managers of public pools or water parks should ensure that there are properly trained lifeguards on duty at any time that the pool is being used.

Attractive Nuisance –

If a property owner fails to implement fencing and other access control measures to prevent children from entering their pool area, then they could be found responsible. Property owners should take measures to prevent children from trespassing on their property and being injured in a swimming pool accident.
Establishing liability after a drowning accident is challenging because there are often several factors that lead up to the accident occurring. For example, if a defective pool filter contributed to the accident, then the product manufacturer could be partially at fault, but if the injury occurred after a child was able to enter the pool area due to inadequate fencing, then the property owner could also be held liable.
Who May File a Wrongful Death Lawsuit in Houston?
In Texas, state law specifies that after the wrongful death of a loved one, their parents, children, and surviving spouse, or one or more of those individuals on behalf of them all, can file a lawsuit.
If three months have passed since the death, the personal representative or administrator of the deceased person's estate may also claim.
What Types of Damages Are Recoverable in a Texas Wrongful Death Case?
If you have a successful claim, then any losses that resulted from the death of your loved one should be compensated for. Damages a Houston drowning accident lawyer can help you claim for include:
Mental pain experienced by the surviving family members

Loss of love and companionship

Loss of support, advice, and care the deceased would have provided

Lost earning capacity

Lost inheritance, including what the deceased may have saved and left their surviving family members

Medical bills that the family has received

Punitive damages might be available if the death was the result of a willful act or omission or gross negligence

The purpose of punitive damages is to punish the perpetrator or deter others from similar behavior rather than compensate the victim. They can only be awarded by a Judge and so are only awarded in cases that go to court.
What a Drowning Accident Lawyer From Houston Injury Lawyers, PLLC Can Do For You
Losing a loved one in a drowning accident is incredibly difficult, and it is important that you focus on your family at such a difficult time. At Houston Injury Lawyers, PLLC, we will handle every aspect of your case so that you do not have to be involved in the legal battle.
We will investigate your case and determine who the liable parties are and how they were negligent. We will collect as much evidence as possible to ensure that your case is robust. We will also investigate your damages and determine what a good settlement looks like in your case before negotiating with the at-fault party.
Collecting Evidence
After a drowning accident, it is important to speak to a personal injury attorney quickly so that they can get to work and protect the evidence in your case. That being said, if some time has passed, it is still worth speaking to an attorney and finding out if they can help you.
When you contact Houston Injury Lawyers, PLLC, one of our drowning accident attorneys will get to work quickly to gather the evidence we need. This may involve visiting the scene immediately to gather evidence.
Evidence will be collected to ensure that you have a strong case, including:
Photos of the scene where the accident occurred, including the pool area, safety equipment, fencing, and anything else that could be relevant

Police reports and medical records

Interviews with witnesses, family members, and anyone else of importance

Testimony from expert witnesses such as aquatic experts

Testimony from experts to determine your settlement value, such as financial experts

Any information regarding previous accidents in the same location

Training records, work schedules, and performance reviews for lifeguards at the scene

Records involving maintenance and safety inspections of the pool
Negotiating With Insurers
Most property owners have insurance coverage to protect against personal injury claims. Therefore, most wrongful death claims involving drowning are brought against insurance companies.
The main goal of insurance companies is to save money by paying out as little as possible. They have teams of skilled attorneys who will fight your claim every step of the way. They may look to complicate or delay the process so that you end up settling for less than what you deserve.
The only way to level the playing field is to ensure that you have your own experienced representation. It is important to make sure that your attorney has helped clients in a similar position to you before and that they are skilled litigators. Although most drowning cases do not end up in court, it is common for insurance adjusters to be aware of which attorneys are willing to go to court and which are not, and this can have a big impact on how much they are willing to offer in compensation.
At Houston Injury Lawyers, PLLC, we are skilled negotiators and litigators. We will not back down from a fight, and if your case goes to court, then we will be prepared with evidence to present to a Judge.
Wrongful Death Vs. Criminal Homicide in Texas
In a wrongful death claim, liability is expressed in terms of financial compensation, known as damages. This is in contrast to a criminal case, where a conviction could result in a jail sentence as well as probation, fines to the state, and other penalties.
The burden of proof for a criminal conviction is very high and must be proven 'beyond a reasonable doubt'. On the other hand, in a civil pursuit, such as a wrongful death claim, liability only needs to be established "by a preponderance of the evidence," meaning it is more likely than not that the defendant is responsible for the accident.
Some cases involve both criminal charges and a civil case for the same incident, while others only involve a civil case. A Houston drowning death lawyer can help you pursue compensation, regardless of the status of any possible criminal charges.
How Long Do I Have to Make a Wrongful Death Claim in Texas?
You have a limited amount of time to take legal action and recover compensation in Texas; this is known as the statute of limitations. The statute of limitations in a Texas wrongful death claim is two years from the date of the person's death.
The sooner you contact a Houston drowning death lawyer, the better, as they will get to work quickly to gather important evidence in your case.
Arrange a Free Consultation Today!
It is essential that you have the right person by your side during such a challenging time. You need an attorney willing to dedicate their time and resources to your case and committed to securing the best possible outcome. You need to trust that everything is in hand so that you can focus on your family without the stress of a legal battle.
Our Texas drowning accident lawyers truly care about the outcome of your case. We will get to work quickly to determine how the accident occurred and how it could have been prevented. We will use this evidence to fight for fair compensation while working to prevent similar accidents from happening in the future.
Call us today to arrange a free consultation with one of our Houston drowning accident attorneys at 936-251-5246.