Houston-based Lawyers Providing Compassionate Auto Accident Claim Representation to Houston, TX, Area Clients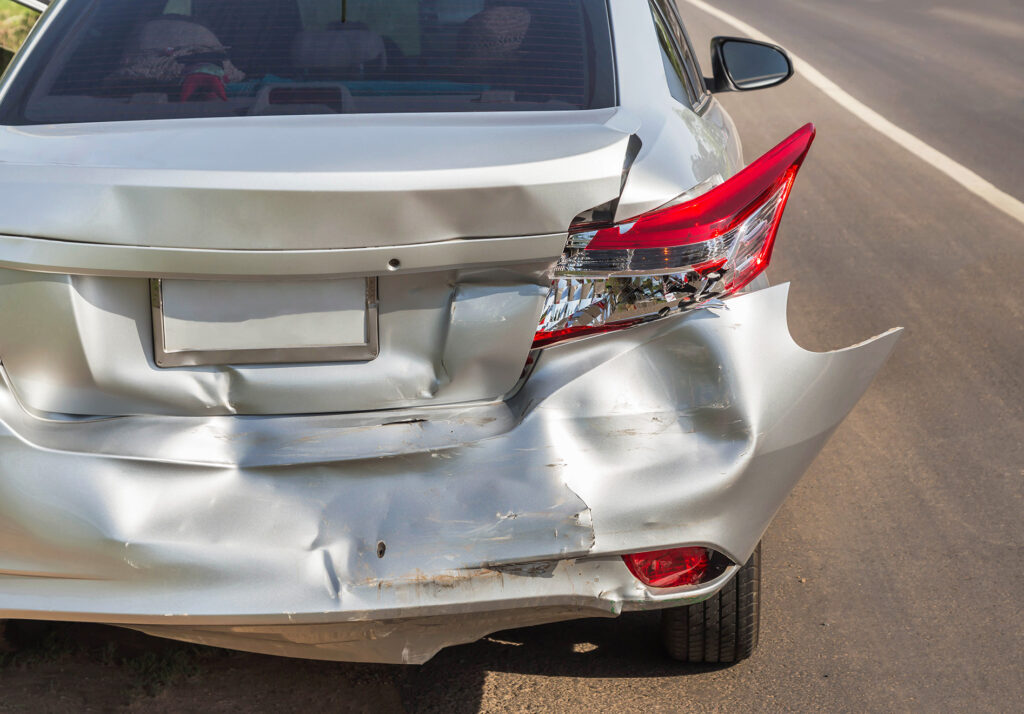 Car accidents have been one of the leading causes of accidental deaths and injuries in the United States for many years. Unfortunately, even the most careful and alert drivers cannot always anticipate how other drivers will behave around them. As a result, auto accidents can happen when you least expect them in Houston, Sugar Land, and surrounding areas. While auto insurance is typically the first option for recovery after an accident, there is no guarantee that available auto insurance coverage will be sufficient to fully cover the cost of your accident. A Houston car accident lawyer can be invaluable for securing total compensation for the losses you and your family sustained due to another driver's negligence.
The Houston auto accident lawyers at Houston Injury Lawyers, PLLC, have years of experience helping clients navigate the most challenging car wreck claims. Liability for these incidents is not always clear, and it can be incredibly difficult to determine the best way to approach your recovery after experiencing a car accident. Additionally, it would be challenging to approach this type of situation and handle your legal affairs on your own while recovering from painful auto accident injuries. Your Houston auto accident lawyer can help you navigate your injury case proceedings and ensure you explore every available avenue of compensation to maximize your recovery.
Auto Defects That Cause Car Accidents in Houston
As motorists, we depend on our cars to be reliable. We expect them to take us where we want to go, when we want to go there, and with as little trouble as possible. But cars are machines – driven by computer chips and wires, strung together with rubber hoses and steel belts, and stuffed full of complex fluids – all subject to breaking down.
Defective design indicates an inherent flaw in the overall design, meaning that every product created using that design shares the same flaw. For example, the Ford Pinto famously caused many fiery car wrecks due to the poor configuration of the vehicle's gas tank near the rear bumper. This led to a total recall and redesign. When a manufacturer becomes aware of a defective design, they have a legal obligation to notify consumers immediately and issue a full recall of all products that share this faulty design.
A faulty design can cause defects. A defect in a car part is not the same as a defective design, but still requires manufacturer notification and potential product recall. A car part defect may be due to a mistake during the manufacturing process, or materials used which don't meet acceptable industry standards.
A recall occurs when a manufacturer or dealer notifies current owners that there is a safety issue with their car and requests that they bring it in for a free repair. For a recall to be issued, the manufacturer must have proof that the vehicle design is inherently flawed or there must be evidence that an automobile part is defectively designed.
When it comes to motor vehicle defects, proving fault isn't always easy. Connecting with an experienced auto accident lawyer in Houston, TX is the best way to ensure your claim will be handled with care and effective legal guidance.
Why You Need a Houston Auto Accident Lawyer
Experiencing a car accident can be traumatic and damaging for you and your loved ones. While most Texas drivers know they can file an insurance claim against an at-fault driver's auto insurance policy, this is not exactly a surefire way to ensure full recovery after a car accident. Navigating an insurance claim is rarely an easy or pleasant experience, and the at-fault driver may not have enough coverage to fully compensate for your losses. Ultimately, you may need the assistance of a Houston car accident lawyer to navigate your insurance claim and secure additional compensation beyond what insurance can provide through a personal injury claim.
The fault for your recent auto accident may be readily apparent to you, but there is no way to know whether the at-fault driver will accept liability and agree to a fair settlement. Therefore, hiring an experienced car accident lawyer in Houston is an investment in your recovery after a car accident. Houston Injury Lawyers, PLLC, has extensive experience representing clients in car accident claims in the Houston, TX, area, and we are ready to put this experience to work for you.
How Do Auto Accidents Happen?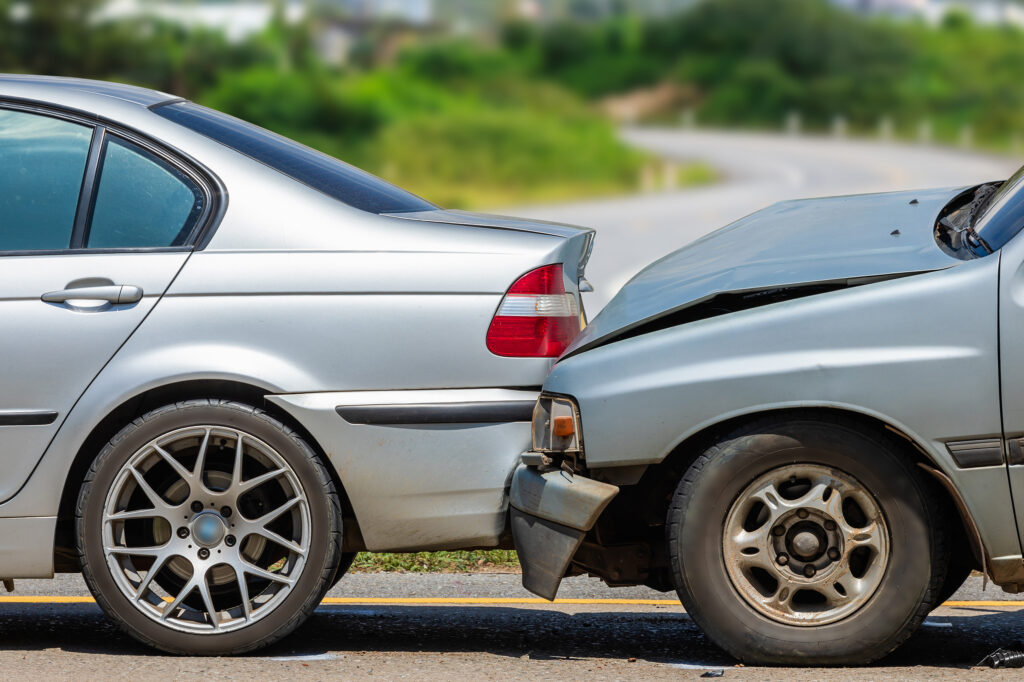 Every driver on the road in Texas has a duty of care to operate their vehicle responsibly and adhere to the rules of the road at all times. Failing these responsibilities can easily lead to devastating accidents. Some of the most commonly reported causes of car accidents in Texas and throughout the US include:
Distracted driving. Using a phone while driving, eating, or conversing with a passenger can be enough to cause an accident. Distracted driving continues to be the leading cause of all motor vehicle accidents in the US.
Drunk driving. Driving under the influence (DUI) of alcohol or drugs is extremely dangerous and illegal in every state. If another driver caused an accident with your vehicle due to intoxication, they would face civil liability for your damages as well as criminal charges under Texas' DUI laws.
Poor visibility. Drivers should use extra caution during severe weather, at night, and any other time when visibility is diminished due to environmental conditions.
Mechanical failures. Drivers must address known mechanical problems with their vehicles as soon as they discover them. A driver who fails to address a mechanical issue and causes an accident will be liable for the resulting damages. However, if a mechanic failed to properly service a vehicle or caused a mechanical failure, then the mechanic or auto shop could incur liability for a resulting accident.
Aggressive driving and moving violations. Drivers must adhere to posted traffic signals and operate their vehicles within posted speed limits. Lane-splitting, swerving between slower-moving vehicles, running stop signs and red lights, or changing lanes without signaling can all cause serious accidents.
These are just a few of the most commonly cited causes of accidents in Texas. If you believe another party caused your recent car accident, it's essential to take prompt legal action if you want to maximize your recovery.
Hire an Experienced Auto Accident Lawyer After Your Houston Car Accident
The car accident lawyers at Houston Injury Lawyers, PLLC, have the experience and legal resources you need to navigate the most challenging car accident claims with confidence. Car accidents can result in significant economic losses and severe injuries. Your Houston auto accident lawyer can help you recover compensation for:
Medical expenses, both immediate and future. If the at-fault driver has auto insurance with bodily injury liability coverage, your attorney will ensure you secure as much coverage as their policy allows and pursue compensation of remaining medical expenses through your personal injury claim.
Lost income, both immediate and future. You have the right to claim lost wages from time spent home in recovery as well as lost future income if you are unable to return to work because of a disability you developed from your car accident.
Property damage, including the cost of repairing or replacing your vehicle and any personal property damaged or destroyed in the accident.
Pain and suffering. Your Houston car accident lawyer will help you determine a fair amount of compensation to pursue based on the severity of your injuries and the likelihood that you will experience long-term or permanent disability.
Working with an experienced Houston car accident lawyer is the best way to ensure you maximize your recovery from a car accident caused by another driver's negligence.
Our Houston auto accident lawyers will help you establish liability for your accident, handle correspondence with the at-fault driver's auto insurance carrier on your behalf, and guide you through the personal injury proceedings necessary for securing the remainder of your damages. We will take the time necessary to get to know you and fully understand how your accident has impacted your life to provide the best representation possible. If you are ready to discuss your legal options with a compassionate and reliable Houston auto accident lawyer, contact us today to schedule a free case review with our team.