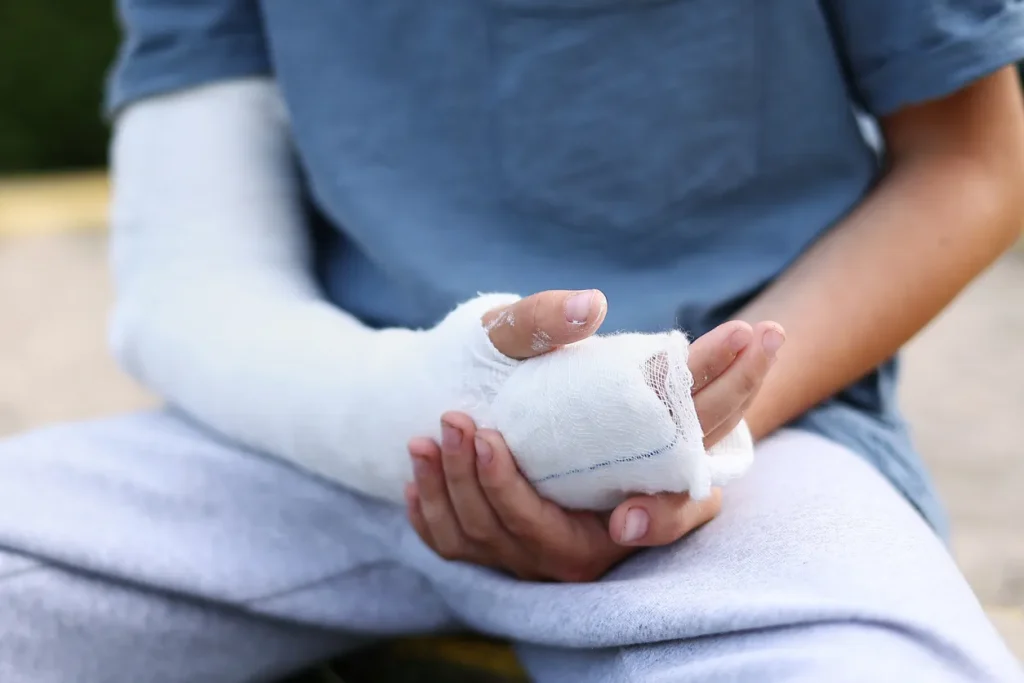 We all know the saying: "accidents happen." Unfortunately, accidents can happen at work. When you've been injured on the job, the workers' compensation system of laws is designed to protect you so that you can cover related medical expenses and lost wages. However, you need to know what to do if your employer doesn't carry workers' compensation insurance and does not agree to pay for your lost wages or medical benefits after an on-the-job accident.
When the Employer and Employee Disagree
Sometimes there is a conflict between the injured worker and their place of employment when it comes to filing for benefits or workers' compensation due to an on-the-job injury. Injured workers may file workers' compensation claims or ask for work-related injury reimbursement only to have their employers deny them.
When such conflict arises, legal action may be necessary. You may need to file a personal injury lawsuit against your employer. Should that occur, you need to know how to protect your job. As always, consult a personal injury lawyer for optimal results.
State Law Determines Workers' Compensation Benefits
Unless you work for the federal government, which has its own workers' compensation laws, the laws of the state in which you live typically determine your workers' compensation eligibility. Many states require most employers to provide workers' compensation insurance to their employees, but Texas does not. If a private Texas employer doesn't contract with a government agency, they are not required to provide workers' comp. That doesn't mean, however, that they are not liable for your injury.
The laws surrounding workers' rights can be complex and nuanced, so it's critical to understand how Texas' laws protect you in case of a workplace injury. It's important to work with an experienced attorney when dealing with workplace injuries because the information you hear from someone else or read on the Internet may not apply in Texas or to your case specifically. An experienced workers' compensation attorney can help you make sense of it all.
Personal Injury Claims Are Your Right
Generally speaking, you have the legal right to hold your employers accountable for most injuries received on the job. There are limited circumstances that may not apply, but typically if an accident happened on the job, you can file for recompense.
Workers' compensation law typically establishes that employers pay workers' compensation benefits or otherwise provide compensation in the case of a work-related injury. You may have a right to recover compensation with a personal injury claim. If your employer refuses to cover your injury, you can file a dispute with Texas' Division of Workers' Compensation, but be sure to seek the advice of a qualified attorney.
At-Will Employment
Most states, including Texas, have an at-will employment policy that allows an employer to terminate an employee for any reason, provided the reason is not illegal. At-will employment means your employer can terminate you, and you can leave your job voluntarily, both without legal consequences.
At-will laws are one reason workers' compensation claims and other work injury claims for compensation can be tricky. Unless you are part of a union, employers can state that you are being fired for any legal reason. You may suspect the reason is due to your injury or your employer not wanting to cover your work injuries, but this can be difficult to prove. Employer immunity is a complex legal subject, so consult an experienced lawyer.
When You Can Legally Be Fired After a Work Injury
Your employer may have a legitimate and legal right to fire employees even if employee injuries occur on the job. It is not usually considered wrongful termination if you:
Refuse light duty work after an on-the-job injury

Had a positive drug test immediately following an injury

Misused company equipment, leading to your injury

Performed personal activities at work that led to the injury

Participated in prohibited or illegal activities on the job that led to the injury
Beyond these rare circumstances, you are likely to receive workers' compensation benefits if you are injured on the job.
Independent Contractors
As an independent contractor, it may be to your benefit to carry your own workers' compensation insurance coverage.
A workers' comp claim or other claim for recompense after a job injury made by an independent contractor can be complicated. Be sure to contact a qualified attorney for advice before you proceed.
Temporary Workers
Workers from a temporary agency or who have been otherwise hired temporarily should be covered in Texas by workers' comp through their temp agency. If you are injured on the job, you should be able to access their workers' comp benefits to cover your losses.
If you are injured and neither the employer or the temp agency have provided any or adequate benefits, you may have a right to sue. Both employer and agency are responsible for ensuring that employers injured on the job are satisfactorily taken care of after the injury.
Can Filing a Workers' Compensation Claim Get Me Fired?
In Texas, you cannot be fired if you need to file a workers' compensation claim to cover lost wages or funds for medical treatment incurred due to a legitimate workplace injury. Unless you meet one of the conditions listed above, where you may be legally fired after an on-the-job injury, your employer should compensate you after a workplace injury.
Workers' compensation laws establish protections for injured workers. Employer immunity does not generally apply if you try to collect workers' compensation in good faith.
What Happens If I Am Laid Off or Fired After a Work Injury?
If you are an injured worker, the most important thing to do first is contact a law firm that has experienced lawyers.
Your attorneys understand the complex laws surrounding workers' comp and other workplace protections and will help you determine if you have job protection that has been denied or if you have a case of employer retaliation.
You May Need To Sue If
If your employer chooses not to provide workers' comp, you or other injured employees may be able to sue your employer for reimbursement of associated expenses. While your Texas employer may not be required to have workers' compensation insurance, they are obligated to assist you with covering expenses if you are injured on the job.
Because there are nuances in workers' protection laws and regulations, it is important to contact an expert workplace injury attorney for guidance.
You Can Sue Your Employer If They Intentionally Caused the Injury
Sometimes employees need to sue their employer if they incur personal injury that happens due to the employer's negligence or intentional infliction of an injury on the job. A personal injury lawsuit can get you money to cover medical bills and missed wages if your employer intentionally causes you to get hurt on the job.
A skilled law firm can help you determine your maximum compensation should you need to sue your employer in this case.
You Can Sue Your Employer If They Cover Up Your Injury
Injured employees may file personal injury lawsuits if their employers try to cover up a workers' compensation case, whether it leads to wrongful termination or not.
It is illegal for employers to be dishonest about injuries on the job. If you suspect your employer is trying to cover up your injury to avoid paying workers' compensation, contact a knowledgeable work injury lawyer right away.
Documentation Is Critical
If you are worried you were or could be fired for suing your employer after a work accident, it's important to document as many details of your case as possible. In order to submit a personal injury claim, be covered for medical benefits or disability benefits, or apply for full compensation for your injuries, details matter.
Retain any electronic communication you exchange with your employer, and take note of phone calls or in-person conversations. Record the time and date of anything related to the injury itself or anyone you spoke to at your workplace regarding the injury.
Can an Employee Be Laid Off While on Workers' Compensation?
It is illegal for an employee to be laid off for legally using their workers' compensation benefits. If you suffer wrongful termination simply for using the workers' comp benefits you have within the workers' compensation system, contact an attorney skilled in workers' compensation law.
Unfortunately, you may still be legally laid off if the layoff has nothing to do with your workers' compensation. For example, if your employer planned to lay off your entire department due to budget constraints, you are not protected from the layoff simply because you are currently using workers' comp benefits.
Suing a Third Party
If you are injured at work, you have the right to file a third-party claim against a party other than your employer. For example, if you are injured by a piece of faulty equipment, you have the right to sue the equipment manufacturer as a result of your work-related injury.
Be aware that you may have to pay back a portion of any award you receive from a third-party claim case to your employer or employer's insurance company if you receive workers' compensation benefits from them. It's also likely that your employer could be a party in a civil lawsuit of this type.
Options for Employees Injured Outside of Work
If you are injured at work on a property away from your main place of business, you have the right in Texas to sue the property owner at the location of injury in some circumstances. Property owners have a legal duty to keep their properties safe.
If there is a dangerous condition on the property, and the property owner knows about the hazard and fails to do anything to remedy it, they may be liable for your injury. If the hazard is egregious, you could be eligible for punitive damages as well as compensatory damages.
Suing for Work Injuries Caused by a Vehicle Accident
You may be eligible for workers' compensation if you are driving for work and are involved in a vehicle accident. Workers' comp covers work-related injuries even when the injuries are sustained while the worker is on the road for work.
If your employer balks at paying benefits when you are injured in a vehicle accident as part of your work assignment, you may be legally eligible to sue your employer for damages. Your job is protected in this instance, provided your legal action is valid. Be sure to contact an experienced attorney for guidance.
Disability and Workers' Comprehensive Benefits
If you are injured on the job, it is possible to receive both workers' benefits and government benefits in the form of Social Security Disability insurance benefits at the same time. You will need to qualify for both in order to receive both.
You may receive workers' compensation if an injury prevents you from doing your current job. You may receive social security disability benefits if you become permanently disabled and are unable to perform any job after receiving a comprehensive medical evaluation and meeting other guidelines established by the government. Both types of benefits can protect you at the same time.
Is There a Time Limit to Sue My Employer If I Have a Claim?
If you have a legally valid reason to sue your employer after injury on the job, you do have a time limit in which to make your claim. Prompt action is important so that you don't run out of time to receive full compensation for your work injury.
In Texas, you have one year from the date of injury to bring a lawsuit against your employer. Because of this statute of limitations, it's important to contact a skilled injury attorney as quickly after your injury as possible.
Were You Hurt at Work Then Fired? Protect Your Rights
If you were fired after a work injury and need to consider whether you might sue your employer, you must know your rights. Your employer cannot fire, demote, harass, or otherwise retaliate against you for filing a workers' compensation claim or filing a personal injury lawsuit against them.
After a work injury that results in possible employer retaliation, you may well wonder, "Should I sue my employer?" The very best move is to contact an experienced injury attorney right away. Workers' compensation and workers' rights legislation is complex. Allow experts to help you get the fair settlement you deserve.
What Compensation Might I Receive If I Sue My Employer After an Injury?
A job-related injury can be a costly and disruptive event. If you are not able to work, you suffer the loss of income, certainly, but there are likely other bills, such as those for medical care and more.
If you file a personal injury claim, you may be able to recover damages for lost wages, medical expenses, reduced ability to earn a living, pain and suffering, punitive damages, and more. Contact a knowledgeable attorney right away to advise you.
Schedule a Free Consultation
It's tempting to spend time researching online, but Texas law dictates you have only one year from the date of injury to sue your employer after the work injury. Don't hesitate to contact the experts in workers' comp.
Being injured on the job presents a challenge no matter what, and being fired for suing your employer after the injury can be devastating. You need attorneys in your corner who will fight to make it right. Dial 936-251-5246 and talk to the experienced lawyers at Houston Injury Lawyers, PLLC, today. Let our years of client-focused experience work for you!