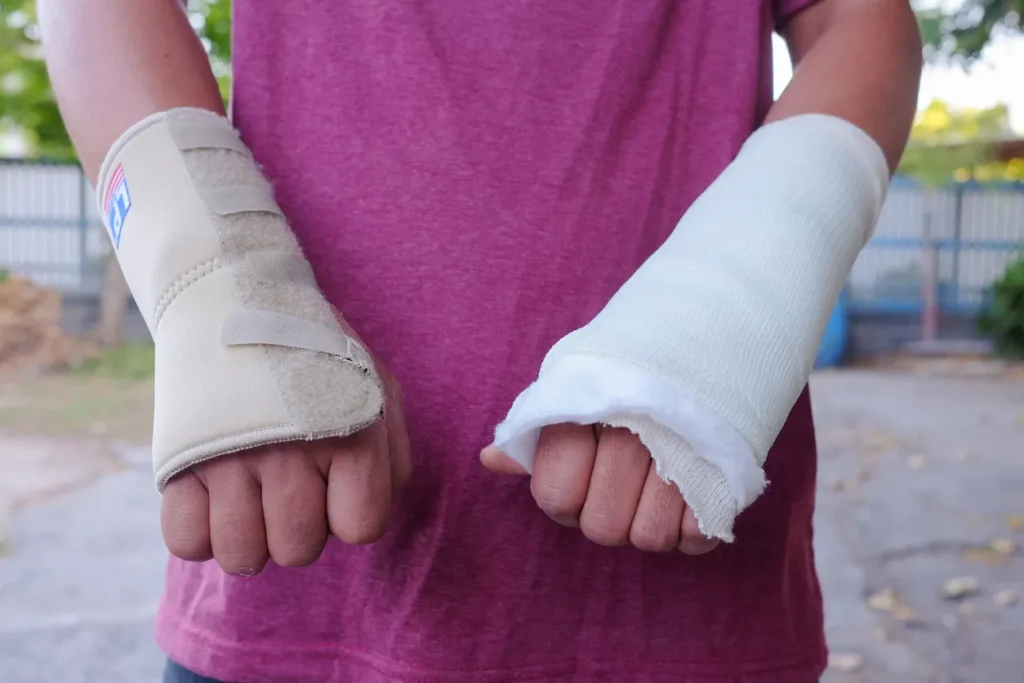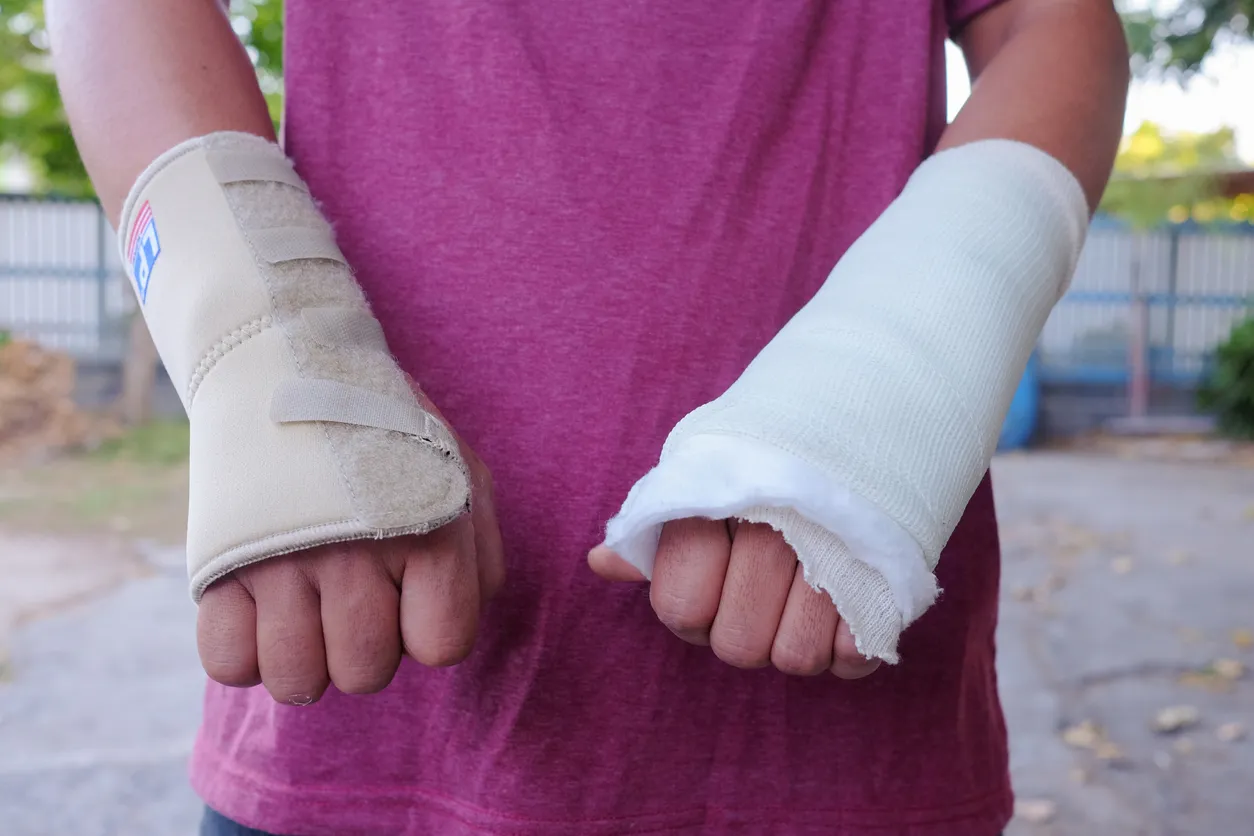 If you or a loved one have been injured in an accident that wasn't your fault, then you should not be left suffering financially as a result. You deserve to recover the damages suffered, including medical bills, lost wages, and compensation for your emotional suffering and physical pain.
Texas personal injury law is complex, and you will likely face opposing attorneys from insurance companies who will fight tirelessly to lower your claim or escape liability completely. However, when you have a Humble personal injury lawyer representing you, you will send a message that you will not settle for less than what you deserve.
Houston Injury Lawyers PLLC – Fierce Advocacy
Navigating personal injury cases alone can be overwhelming, and if you have suffered a serious or catastrophic injury, then it is essential you focus on your health and recovery. Therefore, the sooner you secure representation, the better.
Your Humble personal injury lawyers will be there for you every step of the way. They will handle all the legal paperwork, copmmunicate with insurance companies, calculate your damages, collect evidence to support your case, and will be prepared to represent you in court if necessary.
At Houston Injury Lawyers PLLC, we believe that everyone should have access to skilled and reliable representation. That is why we offer a free consultation to victims of personal injury, and if they do decide to continue with representation from our law firm, then we will work on a contingency fee basis. That means that we take a percentage of their settlement if we are successful, and if the case does not succeed, then we do not take anything. We assume all the risk, so you don't have to.
Speak to one of our Humble, TX personal injury lawyers today at 936-251-5246 and arrange a free case review
What Qualifies For a Personal Injury Lawsuit in Texas?
At Houston Injury Lawyers PLLC, our team has many years of experience providing comprehensive legal representation to personal injury claims resulting from a wide range of incidents, including:
Motor vehicle accidents.

Dog bites.

Slips, trips, and falls.

Workplace injuries.

Medical malpractice.

Catastrophic Injuries
Hiring an Experienced Personal Injury Lawyer
After suffering an injury at the hands of someone else's carelessness, your first step will be to find a law firm that you want to represent you. Many of our clients have never needed an attorney before, and finding the right person can feel overwhelming.
A google search, advertisement, or recommendation is a great place to start. Next, you should look at whether they have a history of success in similar cases to yours. A good law firm should be able to provide you with positive reviews from past clients.
While an experienced personal injury lawyer will likely have a full caseload, they should be able to manage their time well so that you are kept informed throughout your case. You should be able to contact them with any questions, and they should be prompt to answer you.
At Houston Injury Lawyers, PLLC, our team of personal injury attorneys share the same values. We believe in comprehensive and aggressive representation for our clients and will do everything it takes to seek justice.
For example, Amber Stryk Skillern is highly skilled in personal injury trial law and is a fierce courtroom advocate, yet she has a gentle manner with her clients. She has extensive experience representing clients in state and federal courts, including cases involving catastrophic injury and wrongful death.
The Personal Injury Process in Humble, TX
Once you agree to representation from one of our esteemed attorneys, your case will follow these stages
Investigation
Before a personal injury case can move forward, an investigation will need to take place. Your attorney will use their skills and resources to gather evidence such as witness statements, CCTV, expert testimony, police reports, and more.
If you have collected any evidence, such as photos, videos, and medical records, then your attorney will also make use of this to strengthen your case.
This evidence will be used to determine who is liable and how much you are owed. If your case results in a court case, then this evidence will become invaluable.
Determining What You Are Owed
Now that your attorney has a full understanding of your case, they can calculate what you owe in compensation. This will include both economic and non-economic damages.
Economic damages are your tangible losses such as:
Medical bills, both past, and future.

Property damage.

Lost wages, both past, and future.
Your past expenses are easily quantified, and as long as you have your receipts, you should be able to claim them. Your future expenses could be a bit more difficult, but your attorney will draw upon the testimony of experts to secure what you are owed.
Next, your attorney will work out what your non-economic damages are worth. These damages are not so easily quantified; they include compensation for things such as:
Mental anguish.

Loss of enjoyment in life, i.e., an inability to continue with hobbies you once enjoyed.

Physical pain.
In order to secure a fair amount in non-economic damages, they should be calculated by an attorney. They will understand how to formulate a figure that is hard to dispute and is supported by the evidence. 
Filing a Lawsuit
If your attorney can not reach an agreement with the other party, then they may take your case to court. Your attorney will be prepared to represent you in court using the evidence they have attained throughout your case.
What is Negligence in Humble, TX?
During the investigation stage of your personal injury case, your attorney will determine who is liable, which involves proving the negligence of another party.
When someone behaves negligently, they behave differently from how a reasonable person would in similar circumstances.
There are four aspects of negligence that need to be established by your attorney in order to succeed in your personal injury case. They are:
Duty of Care –

First, the negligent party must have owed you a duty of care. There are many reasons why people owe a duty of care. For example, all road users owe a duty of care to those around them, medical providers owe a duty of care to their patients, and businesses owe a duty of care to their staff and customers.

Breach of Duty –

Next, it is necessary to prove that the other party breached their duty of care to you. For example, if someone ran a red light and crashed into you, then they broke their duty of care to you. A reasonable person would have stopped at the red light.

Causation –

The at-fault party's breach in their duty of care must have directly caused your injury.

Damages –

Finally, you will need to prove that those injuries caused damages, such as medical expenses.
Do I Really Need a Humble, TX, Personal Injury Lawyer?
In Texas, you may choose to pursue compensation without the help of an attorney. However, we always recommend that people seek legal representation.
Navigating Texas law alone can be incredibly stressful, and your case could take several years to settle depending on the complexity of the case. You will also be fighting against aggressive and legally trained loss adjusters who deal with cases like yours every day.
When you have representation from an attorney with a good reputation, insurance companies will take your case more seriously. They are more likely to accept a higher settlement figure rather than risk losing their case in court.
Most people who secure high-quality representation end up with a higher amount in compensation, even when their legal fees are considered. Furthermore, your attorney will ensure that all legal processes are properly adhered to, deadlines are met, paperwork is filled out correctly, and more. They will work tirelessly to collect strong evidence for your case, and they will always be prepared to stand for you in court if necessary.
Statute of Limitations in Texas Law
You do not have a lot of time in Texas to make a personal injury claim. The statute of limitations sets a time limit of two years from the date the incident occurred to make a claim; after this date, you will be unable to pursue compensation.
We always recommend that people get in touch with a personal injury lawyer as soon as possible. This is because the sooner your attorney can get to work on your case, the better they will be able to preserve evidence which maximizes your chances of receiving fair compensation.
Humble Personal Injury Lawyer FAQs
Contact Houston Injury Lawyers, PLLC Today
Here at Houston Injury Lawyers, PLLC, our team of personal injury lawyers has a long list of victories under their belts. We are proud of our approach to the attorney-client relationship, which involves keeping our clients informed at every step of the process.
We never back down from a challenge and are prepared to handle even the most complex cases with the dedication they deserve.
Call us today to arrange a free consultation with an experienced personal injury attorney at 936-251-5246.