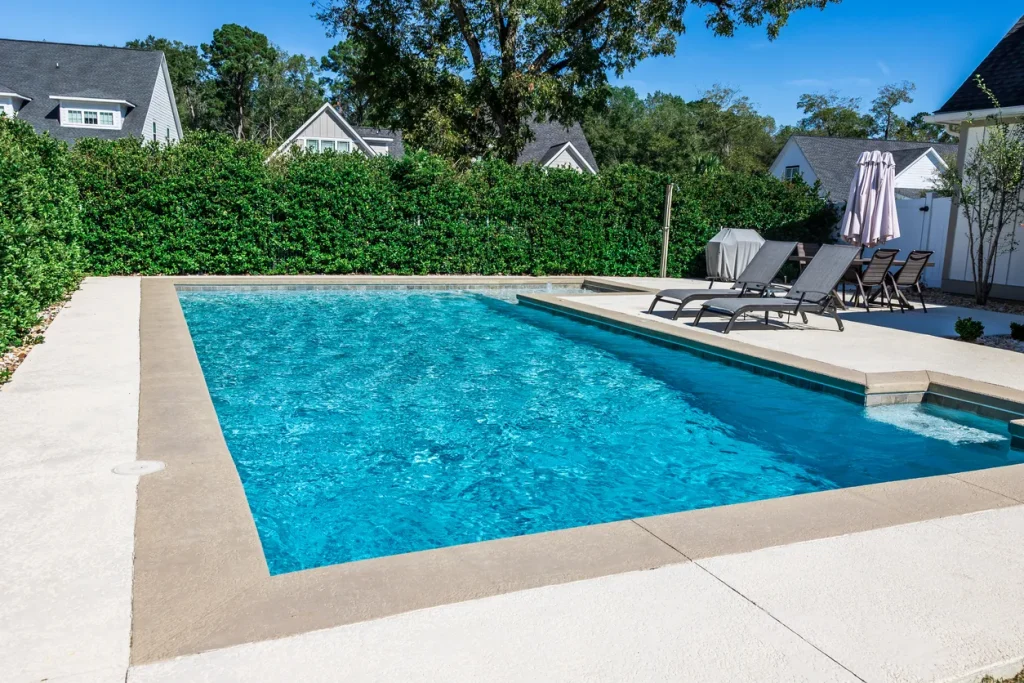 Pools provide entertainment for the whole family, as well as relief from the heat and a place to relax. That is why many people looking to rent an apartment hope to find somewhere that provides a swimming pool.
Swimming pool owners owe a high duty of care to users of the space. They must maintain the area and ensure it is free from hazards and ensure the area is secure. If they fail to do so, then a place of enjoyment and relaxation can quickly become the scene of a tragedy when a drowning accident occurs.
If you or someone you love has been the victim of a swimming pool accident in an apartment complex, then you may be owed compensation. Drowning accident victims are often left with serious and preventable injuries or, in the worst case, death. It is important that victims or their families are properly compensated, and that pressure is put on pool owners to improve their standards to prevent accidents from occurring.
At Houston Injury Lawyers PLLC, we have helped countless families secure the compensation they deserve. We never back down from a fight, and we will fiercely negotiate on your behalf and will be prepared to stand for you in court if necessary. Our legal team works on a no-win no-fee basis and offers a free consultation so everybody, no matter their circumstances, can secure representation from an experienced drowning lawyer.
Arrange a free consultation with an experienced Houston apartment drowning accident lawyer at 936-251-5246.
Why Do Apartment Swimming Pool Accidents Happen?
When drowning accidents occur in apartment complexes, the first thing that people want to know is how that could have happened. Both private and public swimming pools should have proper measures in place to prevent accidents from occurring.
Some common factors that contribute to drowning accidents in apartment complexes include:
No lifeguard on duty, or a lifeguard who has not been adequately trained

Lack of proper fencing or unlocked gates

Overcrowding around the pool area

Failure to implement a drowning prevention plan

Defective pool equipment such as ladders or diving boards

Hazards around the pool area

No or inadequate safety equipment
Who Is Liable For Drowning Accidents In Apartment Swimming Pools?
All pool owners owe a duty of care to visitors to their property. That means that they must take reasonable measures to prevent drowning accidents. If a pool accident occurs in an apartment complex, then it could be the property owner or management company that could be at fault and, therefore, liable for your damages.
Some legal concepts that your attorney may draw upon to help establish liability include:
The Virginia Graeme Baker Pool and Spa Safety Act (VGBA)

– A federal law that places a high responsibility on pool owners to keep visitors to their property safe. They are required to adhere to strict safety standards designed to prevent drownings. If they failed to do so and an accident occurred as a result, then they could be found to be liable.

Negligence Per Se –

Whoever is responsible for managing the swimming pool area could be found liable if they deviated in their standard of care. For example, if they failed to ensure that the lifeguards had adequate training, then they could be at fault for any injuries that occurred as a result.

Willful Misconduct –

If an apartment complex did not maintain equipment, hire fully qualified lifeguards or install adequate fencing, then this could be deemed to be willful misconduct.

Premises Liability –

All property owners have a duty to keep visitors safe from harm. For owners of properties with swimming pools, that means implementing proper safety measures such as fencing.

Product Liability

– If a defective product, such as a defective pool filter, contributed to the accident, then the product manufacturer could be at fault.

Attractive Nuisance –

Swimming pools are attractive to children. Therefore owners must take measures to prevent them from entering the pool area when they should not be there, i.e. when lifeguards are not on duty.
Each apartment drowning case is unique, and there are often several factors that lead to the accident occurring. That means that sometimes there is more than one liable party. A Houston apartment drowning accident lawyer will investigate your case and collect evidence to establish who the liable parties are.
What if my Child Trespassed in an Apartment Swimming Pool?
Children are owed a higher duty of care than adults. In premises liability, the law will usually consider the person's status when determining whether they are owed compensation; generally, people invited onto a property are owed a higher duty of care than those who have trespassed.
However, swimming pools come under the rule of 'attractive nuisance', which means that as a pool is likely to attract young children, proper measures must be in place to prevent harm. Under the attractive nuisance doctrine, children who are injured after trespassing into a pool area may still be owed compensation.
For example, although a child may know that they should not go into the apartment complex pool without an adult, if they pass it and find the gate unlocked, it could be so enticing that they decide to enter the area anyway. They may believe that just a quick jump into the children's pool won't do any harm. In this scenario, the pool is an attractive nuisance, and leaving the gate unlocked could be considered negligence.
The pool owner should know that the pool would be enticing for children and take proper measures to prevent children from entering the area when it is not in use.
How Common Are Drowning Accidents?
According to the U.S. Centers for Disease Control (CDC), each year in the United States, there are around 3,960 fatal drowning accidents and 8,080 nonfatal drownings. That's an average of 11 drowning deaths and 22 nonfatal drowning accidents every single day.
These statistics are shocking, swimming pools should be there to provide fun and entertainment, and yet the rate of incidents of accidents is much higher than most people would think. In fact, drowning is the fifth leading cause of unintentional death in the county and the leading cause of death for children under four.
For victims of nonfatal drowning accidents, the injuries can be life-changing for them and their families. When the brain is starved of oxygen, it can lead to permanent brain damage or physical impairments, and the victim often becomes reliant on the care of their family.
Unfortunately, children are the most common victims of apartment drowning accidents. There are a lot of misconceptions when it comes to drowning; people assume that a child will be able to call for help, but sometimes they are not able to, and an accident can occur in a matter of minutes. Some people are quick to blame parents when these accidents occur, but the blame often lies with property owners who failed to implement proper safety measures or a manufacturer who allowed a product with a dangerous defect, such as a defective pool filter.
What a Drowning Accident Attorney From Houston Injury Lawyers, PLLC, Can Do For You
If you or someone you love has been injured in a drowning accident, then you may be left feeling alone and unsure of where to turn. At Houston Injury Lawyers, PLLC we will handle every aspect of your case so that you can focus on your family at this difficult time. We will take the time to understand your situation and your needs so that we can best support you and fight for a just outcome in your case, including fair compensation and reform where necessary.
Free Consultation
In your free consultation, we will analyze your case and determine whether we believe you could be owed compensation. If we believe you have a valid claim, we will offer our legal services and give you some advice about your next steps.
We offer a free consultation under no obligation. This is an opportunity for you to ask any questions you might have and gain some clarity about your situation. At this point, you may decide to walk away, or you may choose to agree to representation from us. If you do, then we will get to work right away.
Collecting Evidence
After a Houston drowning accident, the first step is to collect as much evidence as possible. The sooner you contact an attorney, the better, as they will be able to protect evidence that could otherwise disappear.
When you secure representation from our law firm, one of our Houston drowning accident lawyers will get to work quickly to collect evidence, which often involves visiting the scene.
Some of the evidence we will look for will include:
Police reports

Medical records

Autopsy Reports

Photos of the scene including the pool area, fencing, safety equipment, and anything else which could be relevant

Testimony from experts such as aquatic experts

Maintenance records and the history of safety inspections at the pool

Training records, performance reviews, and work schedules for lifeguards

Information regarding any potentially defective equipment

Interviews from witnesses from the scene, family members, and anyone else that could be relevant

Information regarding any history of accidents at the property

Testimony from experts to help determine what you are owed, such as medical experts to determine what your long-term care costs could look like
Determine Who is Liable and What You Are Owed
Collecting evidence will enable us to determine who the liable party or parties are in your case. We will also use this evidence to determine what a good settlement looks like in your case. We will ensure that you have a robust case and that when we give a settlement figure to the at-fault party or their insurance company, it is difficult to argue against.
Negotiating With Insurers
Owners of apartment complexes should have insurance to cover them against personal injury claims. Therefore, it is likely that your case will involve negotiations with an insurance company and their large legal teams.
Insurance companies are skilled at limiting their liability and reducing the amount of money they have to pay victims. They have legal teams whose sole job it is to save them money. When you have representation from an experienced drowning accident lawyer, you level the playing field.
At Houston Injury Lawyers, PLLC we will fight fiercely on your behalf so that you do not end up with less than what you deserve. We are skilled litigators and if an agreement cannot be reached, then we will be willing to go to court. Although most personal injury cases do not go to court, it is important that you have an attorney who is prepared to do so. When you do, insurance companies are more likely to offer a fair settlement rather than risk losing more money in a court case which is expensive and time-consuming.
What Damages Are Available in a Houston Drowning Accident Claim?
Drowning cases do not need to be fatal in order to be devastating. Drowning can cause serious injuries that are life-changing for victims and their families.
One of the key roles of your Houston drowning accident attorney is to calculate your damages and determine what you are owed in compensation. It is essential that you are compensated for your losses both now and in the future. You should also be compensated for your emotional suffering and loss of enjoyment in life.
In order to ensure that you are properly compensated, it is important that you have representation from an attorney who is committed to understanding your individual circumstances.
Lost Wages
If you have had to take time from work either because of your own injuries or to care for a loved one, then you should be compensated for this. In addition, if your circumstances mean that you will not be able to return to work in the same capacity, then this should also be considered in your settlement.
Pain and Suffering
Pain and suffering damages are in place to establish victims for non-economic damages, including emotional suffering, physical pain, and the effect on your quality of life after the accident.
Calculating and evidencing pain and suffering damages require a skilled personal injury attorney. These damages are often highly contentious, but it is important that victims are properly compensated.
Medical Expenses
Following a serious injury, a drowning victim may require months or even years of specialized care and rehabilitation. Others may be left with life-long disabilities that could result in needing a long-term nursing facility.
It is important that you are compensated for past and future medical bills and expenses. Medical expenses could include home adjustments, transport to and from the hospital, physical therapy, and medication costs.
Punitive Damages
Punitive damages are only available in cases involving malicious intent or gross negligence and can only be awarded by a Judge. Punitive damages are designed to punish the perpetrator or discourage similar behavior in the future rather than compensate the victim. Most personal injury claims result in an out-of-court settlement, and so punitive damages are rarely awarded.
Wrongful Death
If you have lost a loved one in a drowning accident, then you may be able to claim compensation. In Texas, parents, children, or the surviving spouse of a wrongful death victim may file a lawsuit.
In a successful wrongful death claim, you may be able to claim compensation for your pain and suffering, lost wages, lost inheritance, medical bills, and punitive damages.
After suffering the loss of a loved one, fighting a wrongful death lawsuit may be the last thing on your mind. Although no amount of money can make your loss any easier, you should not be left in financial hardship because of someone else's negligence. At Houston Injury Lawyers, PLLC, we will handle the entire legal process and will keep you as informed as you choose to be. We understand the care and dedication these cases require and will work tirelessly to secure justice for your family.
Arrange a Free Consultation About Your Drowning Accident Case Today!
After a drowning accident, it is important that you have an attorney by your side who is able and willing to dedicate time and resources to your case. When you can trust that everything is being done to secure the best outcome in your case, you can focus on your family with confidence that everything is in hand.
Our Texas drowning accident lawyers will get to work quickly to determine why the accident happened and how it could have been prevented. We will fight for maximum compensation and work to prevent similar incidents from ever happening again.
Call us today to arrange a free consultation with one of our Houston apartment drowning accident attorneys at 936-251-5246.