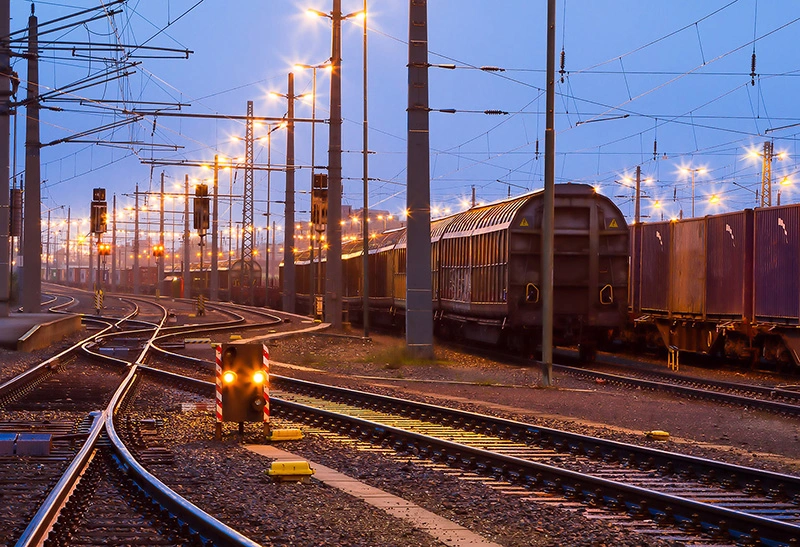 Houston-based Lawyers Providing Legal Counsel to Railroad Accident Victims in Houston and Sugar Land, TX
Motor vehicle accidents can easily result in catastrophic injuries or even fatal injuries along with significant economic damages. Railroad accidents, though relatively rare, are some of the most damaging vehicle accidents a person can experience. If you or a loved one recently suffered injuries in a railroad accident in Houston or Sugar Land, you need a Houston railroad accident lawyer who can help you secure compensation for your losses and hold the responsible party accountable for their actions.
The team at Houston Injury Lawyers, PLLC, has extensive experience handling a wide range of complex civil claims, including injury claims about railroad accidents. We understand that you likely have many questions about your legal options for recovering from such an accident, and liability for your damages may not be immediately apparent. Our goal is to help you approach your railroad accident case with confidence, and we will do everything we can to maximize your recovery.
How Can Railroad Accidents Happen?
When you think of railroads, you recognize that trains travel on set pathways on railroad tracks, so it may lead you to believe that railroads are carefully managed, and accidents are unlikely to occur. But, unfortunately, there are many ways that a railroad accident can happen, and it's essential to know your rights and legal options if you experience such an accident. Some of the most commonly reported causes of railroad accidents in Texas and throughout the United States include:
Improper or missing railroad crossing markings. Without appropriate markings and signals, nearby drivers may not notice an oncoming train in time to avoid an accident.
Excessive locomotive speeds. Train conductors must ensure they operate their trains at safe and acceptable speeds, adjusting as necessary during severe weather or when hauling certain types of cargo.
Conductor/driver fatigue. The individuals who operate trains often face long shifts and may become fatigued, causing them to make critical errors that cause railroad accidents.
Failure to warn. Train operators must do everything they can to warn nearby motorists when they approach intersections, especially when intersection markings and signals do not operate correctly.
Failure to follow safety regulations. The railroad industry is highly regulated, and all railroad operators and railroad company employees must follow strict safety guidelines to minimize the chances of accidents. If your railroad accident resulted from a regulatory violation, our Houston railroad accident lawyers could help you determine exactly who is at fault for your damages.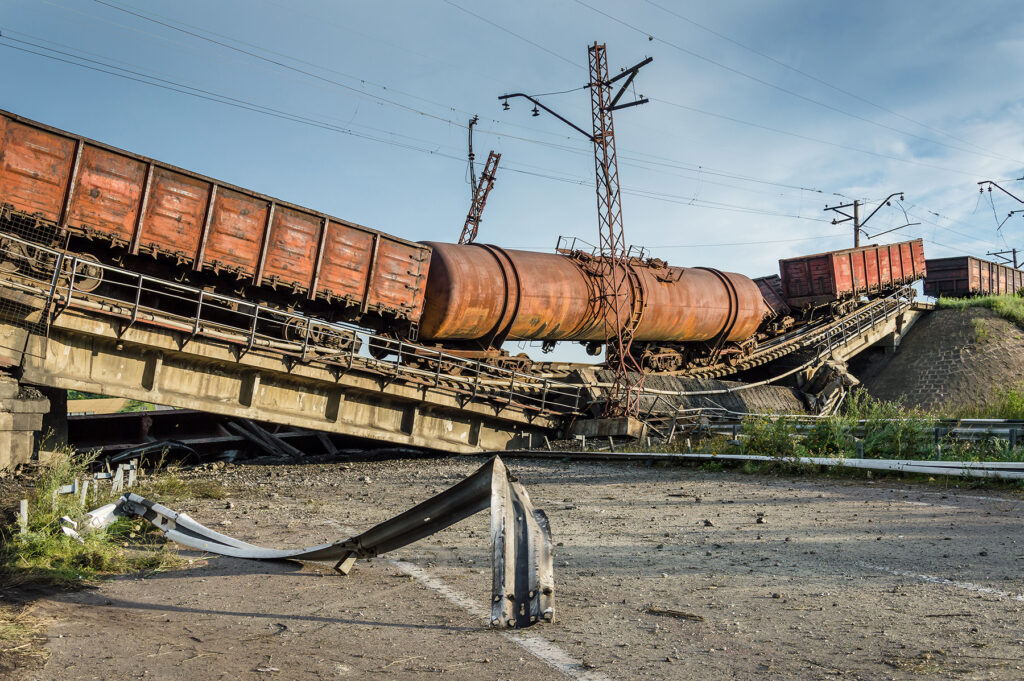 These are a few examples of how a railroad accident may occur, and when such incidents happen, it's vital for victims to know their options for legal recourse and recovering their losses.
A Houston Railroad Accident Lawyer Can Help Obtain Damages and Compensation for a Railroad Accident Claim
If you believe your recent railroad accident occurred due to the negligence of another party, you have the right to file a personal injury claim against them to recover your damages. Your Houston railroad accident lawyer will help you establish liability for your damages by identifying the defendant or defendants responsible for your accident and proving negligence. This means establishing the defendant's duty of care, proving they breached this duty of care in some way, and then establishing a causal link between their breached duty of care and your claimed damages.
A railroad accident claim is a type of personal injury claim, meaning that Texas state law allows the plaintiff to claim several types of damages, including:
Medical expenses. Personal injury plaintiffs have the right to claim compensation for all medical expenses resulting from a railroad accident. This includes immediate medical expenses like hospital bills and future medical expenses, such as treatment costs for severe injuries, rehabilitation, and physical therapy.
Lost income. Your railroad accident may leave you unable to work for an extended time. You have the right to claim any wages you lost until you can return to work. If you cannot work at all following your accident, your Houston railroad accident lawyer can help you recover compensation for your lost future earning capacity.
Property damage. If you experienced a railroad accident while driving your vehicle, you have the right to recover vehicle repair or replacement costs with your lawsuit. You also have the right to claim compensation for any personal property destroyed in the incident.
Pain and suffering. Texas state law allows personal injury plaintiffs to recover compensation for noneconomic damages, including physical pain and psychological trauma. Your Houston railroad accident lawyer will likely determine an appropriate amount of pain and suffering damages by multiplying your claimed medical expenses by a factor of two to five, depending on the severity of your experience.
When you choose the right Houston railroad accident lawyer to represent your claim, you could secure much more compensation than you initially anticipated. At Houston Injury Lawyers, PLLC, our goal is to help every client we represent maximize their recovery.
What to Expect from our Team of Houston Railroad Accident Lawyers
The team at Houston Injury Lawyers, PLLC, has years of experience helping clients navigate the most difficult civil claims, including claims about railroad accidents. We can handle the procedural end of your claim so you can focus on rest and recovery with peace of mind. Our team will explore every potential avenue of compensation available to you, and we may consult with relevant expert witnesses to help you prove liability for your damages. For example, we may consult accident reconstruction experts, engineers, medical experts, or others to help you establish fault for your railroad accident and prove the full extent of your claimable damages.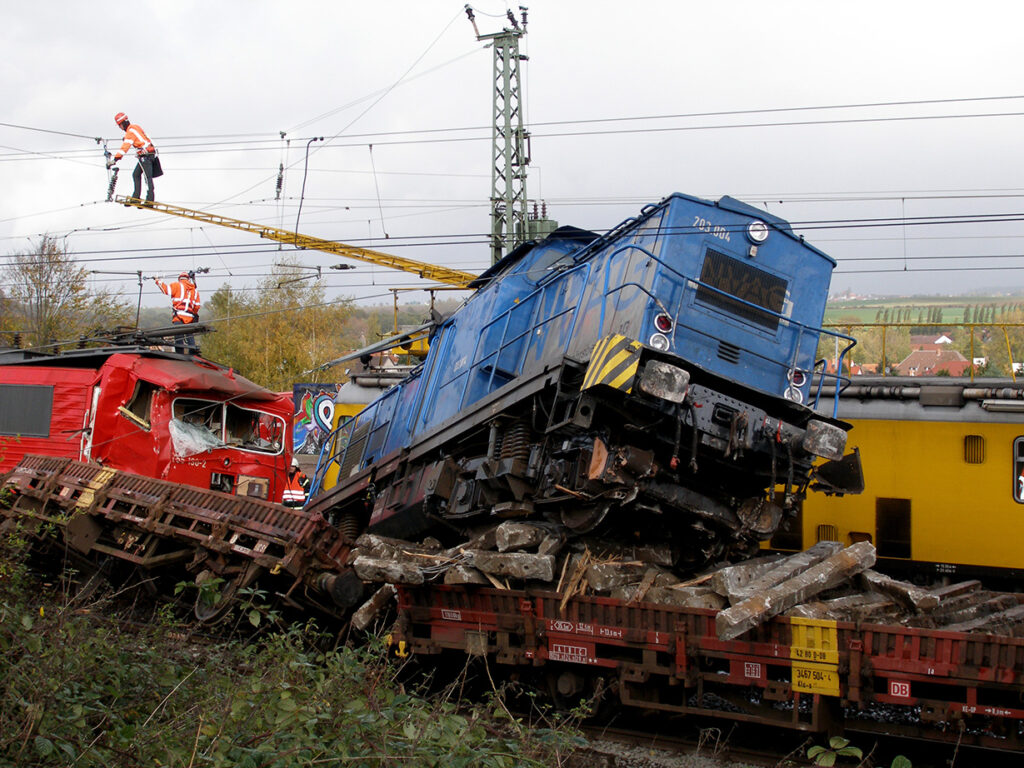 Our team is dedicated to client recovery. First, we take time to get to know every client we represent. Then, we'll review your case in detail, so we understand precisely how your railroad accident has affected your life, allowing us to provide highly personalized legal counsel through every phase of your case. If you or a loved one has been injured in a railroad accident in Houston or Sugar Land, we are here to help. Contact Houston Injury Lawyers, PLLC, today to schedule a free case review and find out how our team can assist in your recovery.