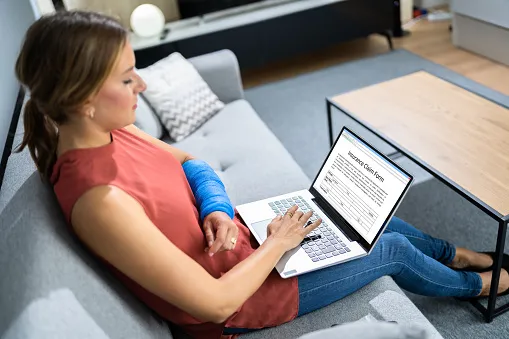 While accidents happen, you should never be left responsible for paying your medical bills or suffering from lost wages when they happen through the fault of someone else. Being placed in this situation can usually lead to serious anxiety, especially if your injuries are serious, resulting in long periods off work and expensive medical treatment.
If you have been injured in an accident that was not your fault, you may be entitled to recover these damages and you may be eligible to claim compensation for the pain, suffering and trauma you have been put through as a result.
The best route to compensation lies with the representation of a skilled Porter TX personal injury lawyer. Together, with their help, you can hold the responsible party accountable and recover the damages and compensation you are owed.
Contact Houston Injury Lawyers PLLC Today!
Here at Houston Injury Lawyers, PLLC, our Porter personal injury lawyers dedicated their professional time to fighting on behalf of accident victims. We know how anxious you may feel about your finances and mounting medical costs, and we are here to help.
We have won countless personal injury cases for victims in similar situations to you. This allows us to draw upon our past victories when dealing with our current cases, giving us an edge in tailoring our strategy.
Any victim can take advantage of a free consultation with a Porter personal injury lawyer. In this meeting, victims can ask any questions they need to ask and have their cases evaluated. If your case is worth pursuing, we can help you through the next steps.
Speak to an experienced personal injury lawyer in Porter, TX, today at 936-251-5246.
Understanding Negligence
While your Porter personal injury lawyers will advise and educate you once you agree to representation, it is a good idea to get your head around what negligence is, as it is the core of any personal injury case.
You and your attorney will need to work together to prove that the other party did, in fact, negligently, especially if your case moves to the courtroom.
The concept of negligence, in a legal sense, relates to any act that breaches a person's duty of care. A duty of care is a legal obligation placed upon a person that requires them to act in a way that ensures the health and safety of others.
Common examples of why a duty of care may be assumed are the duty of care road users owe to other road users and private property owners owe to visitors of the property.
Negligence is not always the act of doing something, but it can be the absence of behavior. You may act negligently by neglecting to put out a wet floor sign, for example, or you may act negligently by ignoring signs to slow down on the road.
The Four Elements of Negligence in a Personal Injury Accident
There are four elements that should be proven in a personal injury case:
You Were Owed You a Duty of Care
The at-fault party must have owed you a duty of care at the time of the accident to act negligently. Proving this can often be relatively simple. A medical provider automatically assumes a duty of care to patients, for example.
The Duty of Care Was Breached
Next, you will need to prove that they breached their duty of care to you. To breach a duty of care, they must have acted in a way that was not reasonable. If another reasonable person in the same situation would have acted differently, it is negligence.
An example of a breach in the duty of care would be a shop owner failing to put up a wet floor sign when they know it is a hazard. A reasonable shop owner would put up a warning that there was a hazard in their shop.
The Breach of Care Caused Your Injury
Causation is the next element. You will need to prove that the accident directly caused you to suffer injuries. If you have received medical treatment at the scene, this will help you prove causation. If you have not required medical treatment at the scene, we recommend heading for a check-up so that you have documented evidence of medical attention close to the accident date.
Your Injury Resulted in Damages
The last step is to prove that the injuries you have suffered have led to your incurring economic and/or non-economic damages. Economic damages may include past and future medical expenses and lost wages. Non economic damages can include things such as loss of enjoyment and pain and suffering. 
What to Do After An Accident That Wasn't Your Fault
Prioritize Safety
The most important thing that you need to think about in the aftermath of the accident is your own health and well-being. That means that you should prioritize moving out of danger and checking yourself for injuries before you consider obtaining evidence.
If you feel pain in your neck, back or shoulders, do not move. Wait for medical assistance and refuse to let people move you until you have been attended to by a medical professional.
Seek Medical Attention
If the accident has resulted in either you, other victims, or the at-fault party suffering injuries, you must call for an ambulance immediately. Remember, shock and adrenaline may mask the signs of injury, and if you want to ensure the safety of all involved, you should ensure they are checked over.
The paramedics can make sure there are no hidden injuries and will handle any immediate injuries. They will also file an accident report that can be used as evidence when it comes to proving causation.
Contact the Police/ Fire Department
If the accident involved fire, electricity, gas, explosion, or structural collapse, the fire department should be called so they can deal with the situation.
If the accident involved traffic or criminal activity, the police should be called. They can make the scene safe and deal with any aggressive parties. For DUI cases, they will also administer a blood alcohol test which is immensely important evidence.
Collect Evidence
As soon as you have moved to safety and have called for the relevant emergency services, you may want to consider collecting some evidence to help your case. To do this, you can take pictures or videos or even record a voice note statement. The more evidence you can collect, the better.
Speak to Witnesses
If there are any eye-witnesses on the scene who wish to help, you should ask them for a quick statement and their details. By obtaining a statement from them fresh on the scene, you make it easier for them later on as they can just confirm the statement is accurate when your attorney calls them.
Call a Qualified Personal Injury Attorney
There is no time too early to involve your attorney. As soon as you call them, they can begin their investigation on your behalf. They may advise you on things to say or to avoid saying, and they may even send investigators to the scene.
Do Personal Injury Claims Require a Personal Injury Lawyer?
There is no legal obligation that requires you to obtain representation in a personal injury case. Many people seek compensation by themselves each year.
Your chances of seeking the full and maximum compensation that may be on offer to you are much higher if you have representation, however. Even once you consider the attorney's fees, their expertise is usually enough to win a substantially larger settlement sum.
When fighting against the other party, you should consider the fact that you will be up against a legal team that is capable and aggressive and whose sole job is to reduce your payout.
With a strong advocate with a good reputation behind you, you level the playing field. So much so that in many cases, victims have won settlements out of court simply because of their attorney's reputation for strong litigation.
Your personal injury lawyer also takes over the difficult and tedious aspects of the case. They file the paperwork, build your case, liaise with the other party, and negotiate on your behalf. This frees you to focus on important things, like your recovery and mental well-being.
Accidents That May Qualify For a Personal Injury Lawsuit
How Much Time Do You Have To Make a Claim For Personal Injury in Porter TX
In terms of legal time constraints, the statute of limitations states that you have 2 years to bring wrongful death, medical malpractice, or personal injury claim. After this period of time has elapsed, you can no longer bring a claim relating to that incident.
As well as the legal time limit, personal injury cases are always time sensitive, meaning the sooner you start the process, the better your chances of success.
Researching and Deciding Which Attorneys To Hire
Making the decision to hire a new attorney can be a tough one, especially for those with no experience in doing so.
With the importance of the decision, you should make sure you choose the right fit for your case as their ability will be the deciding factor in how much compensation, if any, you receive.
A good place to start is by checking any potential attorneys on AVVO or another independent review site. These sites rank attorneys independently, giving them a rating based upon things like years of service, client reviews, accolades and awards, and peer reviews.
When you have narrowed down your list, arrange a free consultation with them, and prepare your questions. If you are unsure what to ask, here are some good things to ask your potential personal injury attorney:
Have you represented cases similar to mine in court?

Have you handled cases similar to mine in the past?

How can I contact you, and how soon can I expect a response?

What would a good outcome be in my case, and how will you achieve it?

How much of your time is dedicated to personal injury victims in the state of Texas
The Stages of a Personal Injury Case:
Stage One: Investigation
As soon as you have agreed to representation, your attorney will begin the process by investigating on your behalf. They may look for CCTV footage or speak to witnesses and they will also look at any evidence, such as photos, videos or voice notes that you have already provided.
Stage Two: Calculating Your Damages
The next stage is an important one. In order to recover the damages you have suffered, your attorney will need to work out what they are worth so that they can pursue their recovery.
They will begin by looking at your economic damages, which are the ones that have cost you money or will cost you money.
Economic damages compensate you for lost wages, property damage, and medical expenses.
Economic damages include:
Lost Wages/Earning Potential
Most serious injuries require treatment and time off work to recover. This usually means that victims can suffer from a loss of earnings or lost wages.
When you are dealing with the emotional distress of an accident, you should not have to be worry about your financial situation too.
Your attorney will look to recover your lost wages, both future, and past. This means that any time you have taken off work that you have not been paid for will be considered, and if your injuries are going to require time off in the future, your attorney may pursue these losses too.
If your injuries are so severe that you will never return to work, your attorney may pursue a lifetime of lost earning potential in their calculations.
Medical Bills
Medical care is expensive in the United States, and victims are often surprised at how high the costs of treatment for serious injuries can get. Even with strong medical insurance, your coverage can quickly be surpassed.
You can attempt to recover all past and future medical costs. This means you can recover the costs of any medical bills you have already paid, and if you are going to require future treatment, your attorney may work with experts to calculate what this is worth.
Non-economic Damages
Next, your attorney will move on to calculating your non-economic damages, which are the ones that are subjective. This means your attorney will need to consider what they believe these damages are worth, as opposed to documenting the costs with physical receipts and evidence.
The main non-economic damage to consider is your pain and suffering damages, which should compensate you for the pain you have been through as well as any suffering, either emotionally, physically, or mentally.
Your attorney may also look at whether or not the injuries and accident have affected or will affect how much you enjoy your life. A loss of enjoyment of life, such as the inability to ride a bike when you used to ride a bike often, should be compensated for.
The more experience your attorney has in previous cases like yours, the better they will usually be equipped to judge your non-economic damages in a fair and reasonable manner, making them hard to dispute.
Stage Three: Negotiation
Once they have calculated your damages, your attorney will use the figures to attempt to negotiate a settlement with the other party's insurance company. The better their calculations, the more likely it will be that they offer a settlement you are happy with and agree to.
In some cases, the reputation of your attorney may be enough to convince the other party to accept your settlement offer. If your attorney has a reputation for aggressive and capable litigation, they may accept instead of fighting in court.
Step Four: Filing a Lawsuit
While many cases do not end up in the courtroom, if the other party thinks their chances of winning in court are strong, they may refuse to offer a settlement.
If this happens, your attorney will need to use the case they have built on your behalf to convince the court that you deserve what you are pursuing.
Porter TX Personal Injury Lawyer FAQs
In a car accident, victims commonly seek compensation from the other parties' car insurance policy. However, some drivers do not have insurance, and if you are involved in an accident with an uninsured driver, your options may be limited.
First, check your policy, as many policies include an uninsured driver policy that allows you to claim damages from your own policy.
If you do not have this coverage, we recommend speaking to your attorney about the options on offer to you.
If you are offered a settlement figure, your smartest move is to tell your attorney and discuss it with them. It is common for insurance companies to offer lowball settlements in the hopes you accept them, forgoing any further chance of seeking compensation.
Remember that the first offer is almost always lower than they are truly willing to offer.
There are a number of different influencing factors that will dictate how long your case takes to settle or complete, such as the seriousness of your injuries, the clearness of liability, and the number of victims.
Many personal injury cases will take several years to complete.
Arrange a Free Consultation With our Law Firm Today!
Each experienced personal injury attorney here at Houston Injury Lawyers, PLLC, has won numerous favorable outcomes in cases just like yours. We have a lot of experience to draw upon and this gives us, and you, an advantage in your case.
We build a confident and secure attorney-client relationship. This means we always keep you informed and educated, and we will always be on hand to answer your queries.
We handle all cases, from simple to complex, and we never settle for less.
Call us today to arrange a free consultation with one of our personal injury attorneys at 936-251-5246.