Many salient and relevant questions should be asked before signing an agreement with any lawyer. But the stakes are usually higher with a personal injury claim. Even a minor injury resulting from an auto accident can cause pain, inconvenience, financial loss, and sometimes scarring (or disfigurement). This list is not an exhaustive list of questions that a potential client should ask of a personal injury lawyer. Still, it is an excellent guide to getting a conversation started.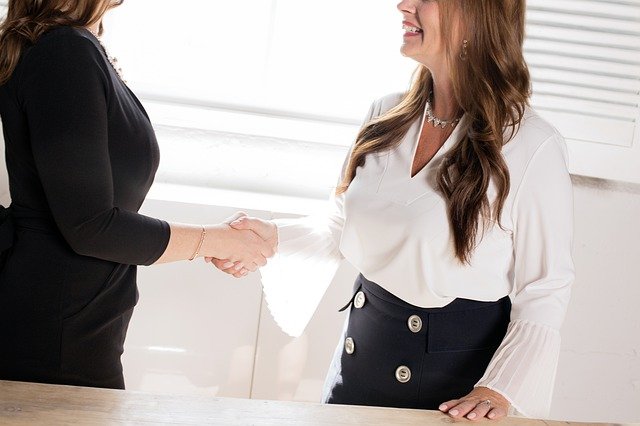 How long have you practiced law?
This is an important question to ask. And the answer that the Attorney gives you can be verified by visiting the State Bar of Texas homepage and looking the lawyer up here. A potential client may not be comfortable with a lawyer who has only been in practice for a few years. The practice of law is that – a practice. And it is a craft that takes many years of experience and practice to hone the craft. The longer an attorney has been in practice – the more likely it is that they will have the experience and expertise to be a more effective and efficient advocate for their client.
Do you focus solely on personal injury, or do you handle different types of law?
At Houston Injury Lawyers, PLLC., we do one thing to do it well. We only represent clients who have been injured through the negligence of others. That's it. We don't do wills. We don't handle divorces or DWIs. Those are very noble callings, and some very good lawyers handle those cases. If you need a lawyer in any area of law, we are more than happy to help you find qualified lawyers that you can contact for a consultation. Focusing solely on personal injury cases allows us to be more efficient in our representation and help our clients get the best possible results.
Do you offer free, confidential, and risk-free consultation?
This is one of the most critical questions. Nobody wants to talk to a lawyer to see if they have a potential case and then be told no, but to get an invoice in the mail later for $250.00. In a personal injury case, a victim has already suffered physically, emotionally, and financially because of the negligence. The lawyer should not further that hardship. At Houston Injury Lawyers, PLLC., we offer a 100% FREE, confidential, and risk-free consultation. You don't pay us for our time to consult with you. We will give you our honest assessment of your injury claim, and the attorney-client privilege protects your conversation with us. Confidentiality is essential to us and is one of our core principles. We have earned our clients' trust and will strive to earn yours.
What do you think is the potential value of my injury claim?
If you talk to several attorneys and find one Attorney who says your claim is worth significantly more than what the others have said, that may be a sign that the lawyer is overpromising. This means that he may under-deliver, setting up a conflict with the client. Nor should an Attorney be able to tell you an exact figure. Every case is different, and there are several nuances throughout the process, including the jurors selected to try the case. Each of those nuances, however slight, can have a large impact on the value of a case. An excellent personal injury lawyer should tell you, in general, what results in other cases as yours have brought in the Houston area. A good personal injury attorney will tell you a range and be honest with you about where your case stands compared to others.
Are you just going to refer me to another lawyer and take a cut?
Like a magician's code, lawyers often don't want to divulge one of their secrets – that is, that some law firms are set up to sign up clients with no intention ever actually to represent the client. They sign the client up and then refer them to another law firm that will do all the representation work. Hopefully, the lawyers have reached out to the client to explain the situation, but that is unfortunately not always the case. Sometimes, there is a valid need to refer a case out – perhaps one firm lacks the financial resources or expertise to handle a particular case and feels that the client would get better representation by another firm. A lawyer should look to bring others in rather than sending clients out – and work with other lawyers and firms as co-counsel to maintain the relationship with the client so that the client knows who to call for status and information.
How do you get paid/What are you going to charge me?
This is another vital question before hiring a personal injury lawyer. You need to know if you will have to pay anything and when you will have to pay it. It is customary for personal injury lawyers to get paid on a contingency fee basis. That means that the Attorney will only get paid if you recover money on your case. They have a vested interest in your case and a vested interest in pursuing your claim vigorously. However, a personal injury lawyer may want some money upfront to pay for case expenses. It is essential to understand how much the Attorney will make from your claim and when he will get paid. It is also customary for personal injury lawyers to charge up to a 40% contingency fee, which means they will get paid their expenses and 40% of the total recovery upon the case's conclusion. If your case settles for $100,000.00, the Attorney will get paid $40,000.00 plus expenses. This is another reason it is vital to have an efficient attorney to run up expenses.
Will I have to pay if I lose my case?
As hard as lawyers work, sometimes, for one of the many nuanced reasons discussed earlier, an injury victim's claim may fail and recover nothing. Is it the lawyer's fault? Although sometimes that does happen, there are avenues to pursue those claims against a lawyer if their actions violated the standard of care. But there are other unforeseen issues most of the time—a witness' testimony changes. A Judge rules not to allow a key piece of evidence in or not allow a key expert to testify. Sometimes, the lawyer can do nothing about things, but they happen anyway and are detrimental to a case. Make sure you understand upfront if you will have to pay back any expenses or money that the lawyer fronted to handle your case.
Have you faced any disciplinary actions by the State Bar of Texas?
Not all disciplinary actions are the same. But it would be good to know if the lawyer has a history of being disciplined by the State Bar of Texas. It is information that could be vital to your decision-making process when determining if a Houston personal injury lawyer is the right fit for you. A lawyer with a history of not returning client calls, mismanagement of client funds, or a lawyer who has a history of failing to file required documents – all information that can help you make an informed decision.
What was the most challenging case you have handled?
Every experienced personal injury will have an answer to this question. There is always one case that we remember due to the challenges faced in the particular case. Perhaps it was the nature of the client, the nature of the injuries, and the circumstances surrounding the accident or incident. Maybe it was some aspect of the litigation process or the Judge or even the recovery amount. This story is a good insight into hearing what the Attorney considers a challenge.
What case was the most rewarding for you and why?
This is the one question that will give you the most insight into the Attorney's values and core principles. For some personal injury lawyers, it may be a large monetary recovery case. Perhaps the case affected the lawyer emotionally. This is the best question to learn what a lawyer truly values.
How much time will you devote to my case?
Personal Injury law firms come in all shapes and sizes. Some may have over 50 lawyers with varying degrees of experience. Some lawyers practice solo (by themselves). There are advantages and disadvantages to all sizes of law firms. The most important aspect of being aware of is whether you will have a person or people that you will get to know and develop a relationship with throughout the process. Some people may be annoyed if they speak with a different person every time they call. Make sure you understand how much time the Attorney has to devote to your particular case. Maybe you don't have the $10 million lawsuit, but your case deserves attention and commitment.
What are the potential difficulties of my case?
There are so many lawyer jokes about the "honesty" of lawyers to insert here. Still, the reality is that any honest and decent personal injury attorney in Houston will have an authentic and frank conversation with you about the difficulties your case may face. If you speak to multiple attorneys, but one Attorney seems to find an aspect of your case difficult when others didn't, it is a good time to probe and ask why. Maybe this lawyer is more experienced and sees something that the others don't. Or perhaps this lawyer is greener and less experienced and doesn't have the experience to understand how to deal with the issue.
There are no "right" and "wrong" answers to these questions. But the solutions that you are given will either be right for you or wrong for you. The more information you have at your disposal, the better your decision-making process. At Houston Injury Lawyers, PLLC., we love when our clients ask us questions. Not because we love to talk, but because we value our relationships with our clients. Many have called us years later for help. We treat our clients like our family. Because just like a family – you are important to us.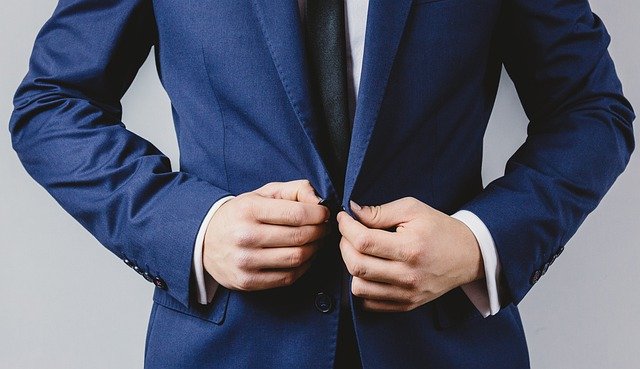 At Houston Injury Lawyers, PLLC, our firm focuses its entirety on representing those who have suffered a personal injury and helping our clients through the entire recovery process – physical, emotional, and financial recovery – from their injuries. We help our clients to tip the balance of justice into their favor through our years of experience and our devotion to our clients. Our care and preparation are core principles and keys to our success. The lawyers at Houston Injury Lawyers, PLLC, can help you navigate this issue and answer any questions that you may have. If you would like to speak to someone about your situation or for a free and confidential consultation, call our office at (713) 366-HURT (4878) today or visit us online at www.houinjurylawyers.com.